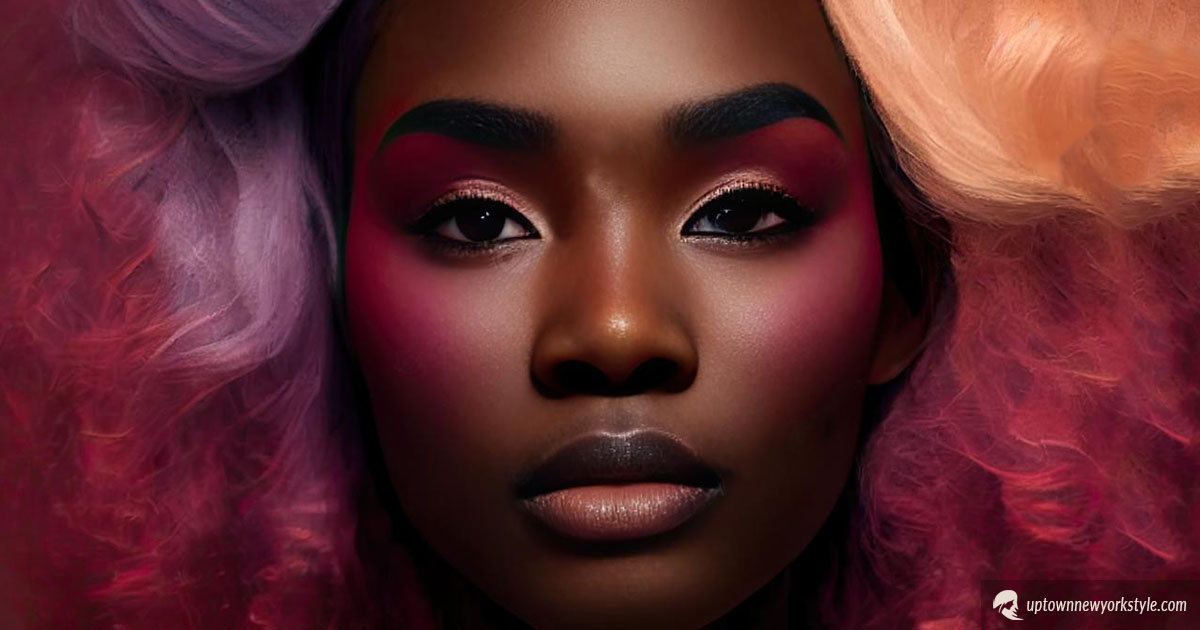 Generally speaking, most women will change their style or cut when they grow tired of their hair. And they usually don't experiment with color unless they have a colorist to help them.
The key though, is the choose the best hair color for your skin tone, particularly if your natural hair is very dark. In this case, you could first try out a few different weave colors before making the plunge. That way, you don't cause frizziness as such to your hair because you've dried it out experimenting with colors on your natural hair.
While anyone can wear any hair color, choosing the best hair color and adjusting it to suit your skin tone and hair type is essential.
Finding Your Shade
Know your undertone…
The first step to start with is determining your undertone to get an idea what hair color will suit your skin tone. As the name suggests, undertones are the colors beneath the surface of your skin.
So, knowing where you fall in this spectrum is useful in choosing hair color to complement this tone. Not only will you get better results, but you'll also end up with a color that enhances your overall appearance.
Most people fall into the warm, cool, or neutral category, and there are a few ways to find out what yours is. For example, if your skin burns easily in the sun, you have cool undertones. But if you tan easily, then you have warn undertones.
…And Skin Tone
Now that you know your undertone, it should make the task of choosing the best hair color to suit your skin tone a bit easier. Plus, your colorist can show you different options.
For instance, Carmel, coffee, and honey tones works well with darker skin tones. And the lighter your skin, the blonder you can go. To get an idea of which colors will suite you, take a look at photos of people who have your hair type and skin tone.
Consider Your Location
Think about where you live and the different seasons as they play a big role in selecting the best hair color that will suit your skin tone. If you live somewhere like Virginia, where there are four seasons, you'll want to change your hair color to suit each season. So, have your colorist take you warmer in the winter and a lighter color in the summer.
On the other hand, living in California where its warm, you can continuously wear blonde and it will suit your skin tone.
Hair Color Maintenance
Although it's natural that your hair color will fade, to extend the life of your color, be sure to use products for color treated hair. It's like getting a new manicure where the color is bright and shiny after you get your nails done. But a week later, it gets dull due to natural oxidation.
With this in mind, products like Scalp Protection Shampoo and Scalp Protection Conditioner help keep your color vibrant and your scalp and hair healthy.
If you're ready to shake things up with a new hair color, book your appointment today. Plus, you get recommendations on products that are good for your hair. It'll also give you an opportunity to check out our new custom hair systems and and human hair headband wigs!
You may also enjoy reading: 5 Different Ways To Style Your Hair Edges