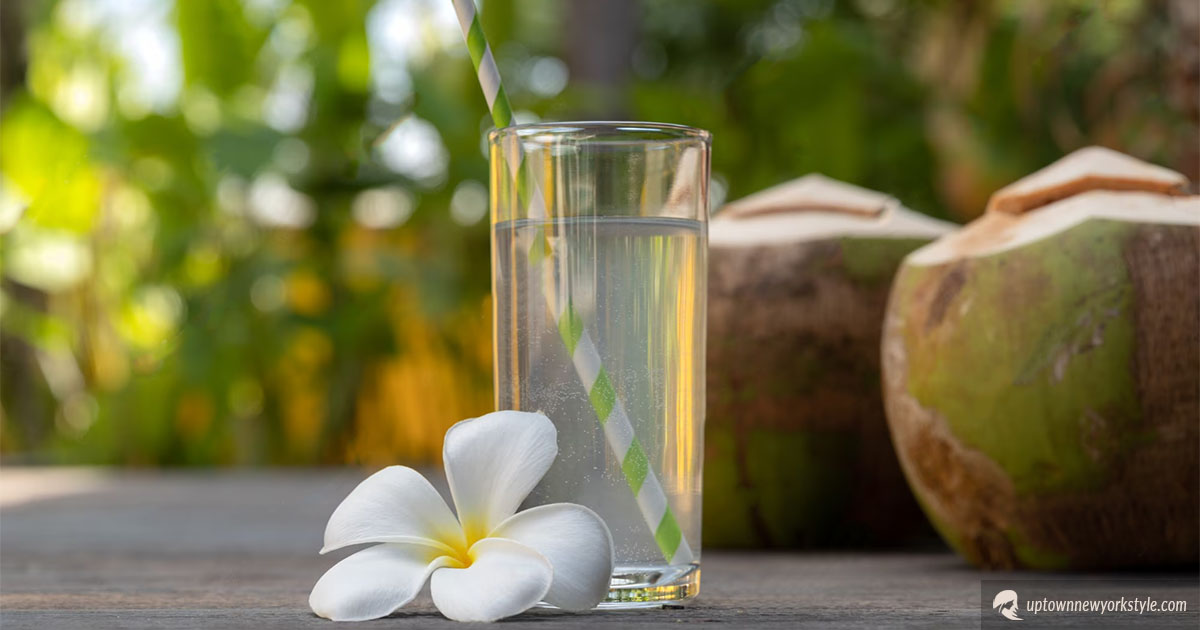 From soothing an itchy scalp to hydrating and everything in between, drinking coconut water is good for hair. Moreover, you can use it in your hair. In addition to hair health, coconut water can also help fight many heath issues. Not to mention, it's very refreshing. Consequently, the benefits of coconut water for hair are plentiful.
In this article, we'll discuss how coconut water is good for hair and some of its many benefits for hair health.
Let's get started.
What Is Coconut Water?
Coconut water is the clear liquid found in immature coconuts. This 'water' contains many essential vitamins, natural sugars, minerals, and electrolytes. These nutrients make coconut water an anti-aging and antimicrobial super hero. So, it's not just an enjoyable and refreshing drink, but it is also an excellent hydrating ingredient for your hair.
Is Coconut Water Good For Hair?
Yes, coconut water is good for hair. Here are some of the many benefits of it for your hair.
1. Hydrates Hair
Because of its hydrating power, many Hawaiian natives refer to coconut water as 'dew from the heavens'. Just like you drink coconut water to quench your thirst, it's also fantastic if your hair is yearning for moisture. The antibacterial fatty acid lauric acid it contains help boost moisture in your dry strands.
2. Soothes Flaky, Itchy, Dry Scalp
Since coconut water contains anti-inflammatory properties, it can soothe an itchy scalp. Once applied to your scalp, you should have less instances of dandruff popup up. Additionally, since coconut water is rich in antioxidants, it works to repair damaged hair.
3. Reduces Frizz, Split Ends, and Dullness
As stated above, coconut water helps keep your hair manageable and hydrated. As a result, split ends and frizz are reduced, and hair looks shiner and feels softer. Plus, because coconut water is so lightweight, it won't weigh your hair down.
4. Strengthens Hair
Another good thing about coconut water is that it strengthens the hair by stimulating the scalp, thus promoting cell growth. Circulation is improved and combined with its many nutrients work to strengthen strands for even thicker looking hair.
5. Encourages Hair Growth
A healthy scalp and hydrated hair promotes hair growth. Therefore, using coconut water for hair and keeping your body hydrated energizes your hair follicles and encourages hair growth from roots tips.
Conclusion
Heavy shampoos and other hair products can weigh hair down, causing it look flat and dull. Given that coconut water is so lightweight, it's a great way to hydrate hair. For more hair care products that promote healthy scalp and hair, shop our online store.
You may also enjoy reading: How To Tame Frizzy Hair In 3 Easy Steps