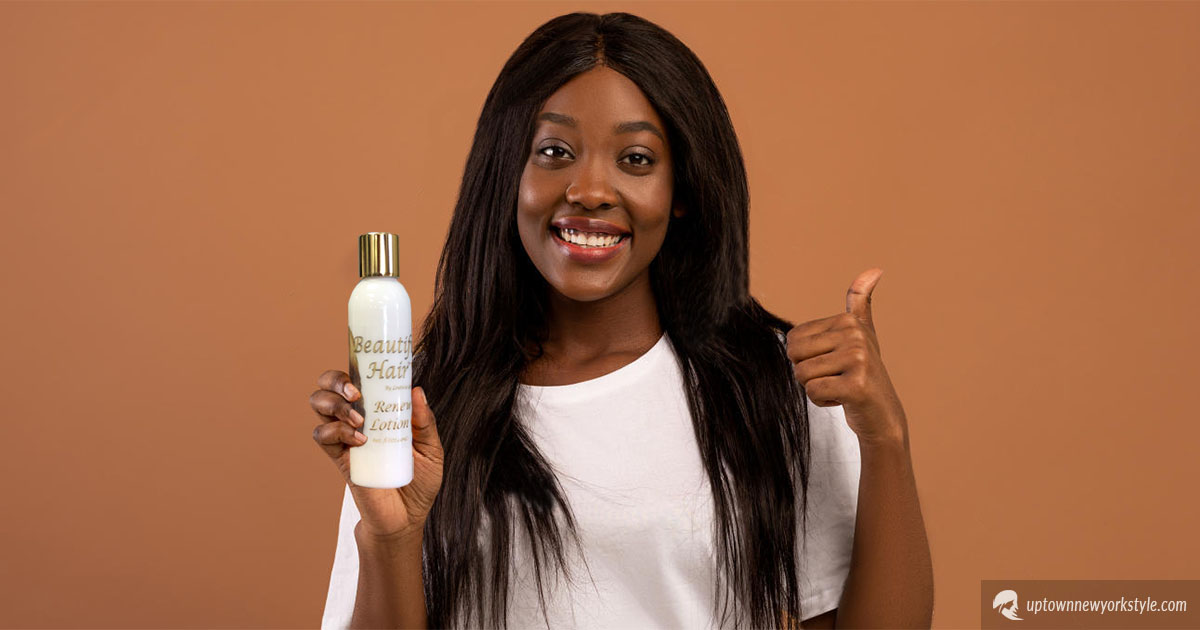 Want to know how to tame frizzy hair so it doesn't become a bug bear and ruin your style? We hear you. Then, you've probably been searching for how to control your frizz. In this case, read on for the essential frizz free routine.
What Causes Frizzy Hair?
When hair is in its healthiest condition, it can absorb about 30% of its own weight in water from the atmosphere. But coarse, dry hair can soak up nearly twice that much. Soaking up this moisture causes hair to become unmanageable, leading to the 'poofy' look.
Curly hair types are constantly exploring how to tame their frizzy hair because of their hair structure. Due to the curl pattern, it's more difficult for natural oils to reach down to the hair shaft. As a result, the hair is very dry towards the ends.
Hair can also become frizzy as we age. This is because there's a reduction in scalp oil, thus leaving the hair much drier. Of course, this leads to frizz and breakage, particularly if your hair is already curly or wavy. Luckily, you can protect your hair against frizz with the following frizz-fighting products.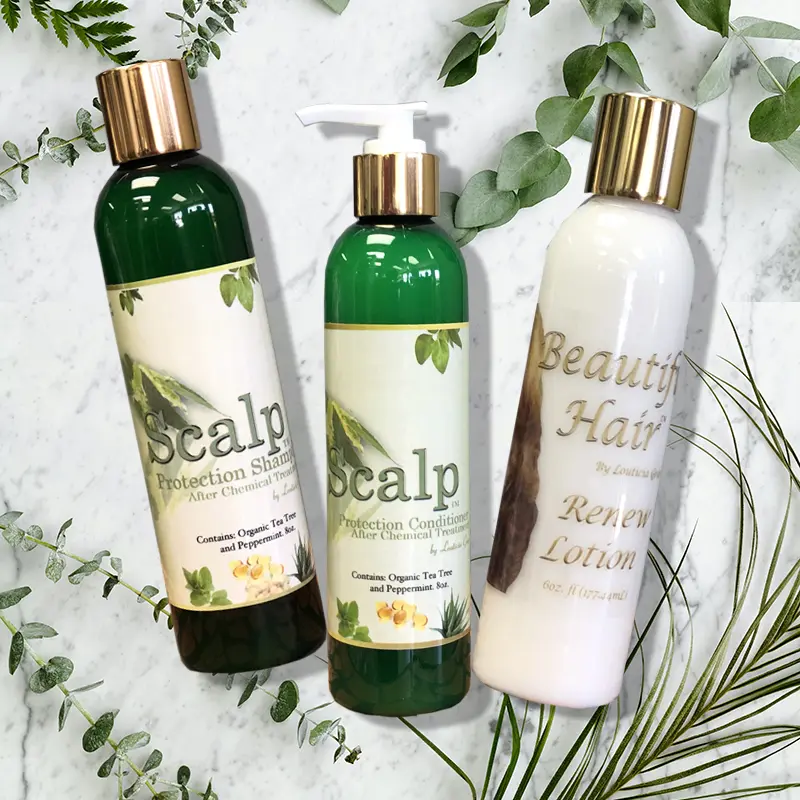 How To Tame Frizzy Hair
At some point in our lives, almost all of us has battled frizz. But on those scorching hot summer days, sometimes even anti-frizz products don't seem to work. A possible reason for this is that you may have waited too long to apply it post-shower. So, at this point, the frizz has started forming, especially in a steamy bathroom.
What's a girl to do? Try these 3 frizz-fight products.
Step 1: Shampoo
First things first, make sure you choose the best shampoo that fights frizz as well as protect your scalp. For better behaved hair, try Louticia Grier's Scalp Protection Shampoo. Don't let the name fool you. It's not just for scalp protection against chemical treatments. It's made with organic tea tree and peppermint, which also hydrates and soothes brittle, dry hair. Not only that, but your hair will be squeaky clean, nourished, and more elastic.
Step 2: Conditioner
How to tame frizzy hair? One way is to use a conditioner every time you shampoo your hair to restore lost nutrients. Just as you use moisturizer to keep your skin supple and avoid dryness, your scalp and hair needs moisture too. Louticia Grier's Scalp Protection Conditioner is deeply nourishing, sealing every hair fiber with with an invisible moisture shield. This conditioner delivers exceptional smoothness for even the driest hair. Imagine softness that lasts until the next time you shampoo.
Step 3: Heat Protection & Styling Product
Regardless of your hair type, using heat protection every time you style your hair is critical. Because styling tools use high temperatures, it drains moisture from your hair. And you guessed it, your hair is left dry and more prone to frizz. Louticia Grier's Beautiful Hair Renew Lotion protects hair from the extreme heat of styling tools. It's infused with ingredients that adds luster, shine, detangles, and provides a coating of protection from harmful elements. And all of this while simultaneously shielding your hair from high temperatures and strengthening it against breakage. Use it any time you use heat on your hair, whether that's straightening, curling, flat ironing, or blow drying.
You may also enjoy reading: 3 Romantic Date Night Hairstyles