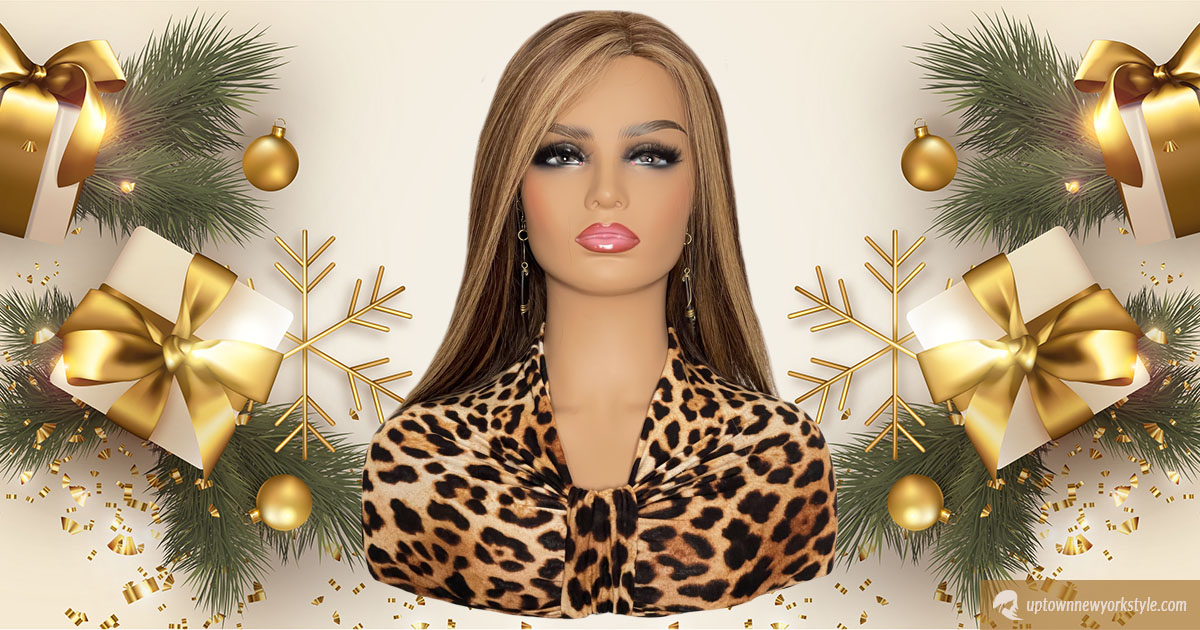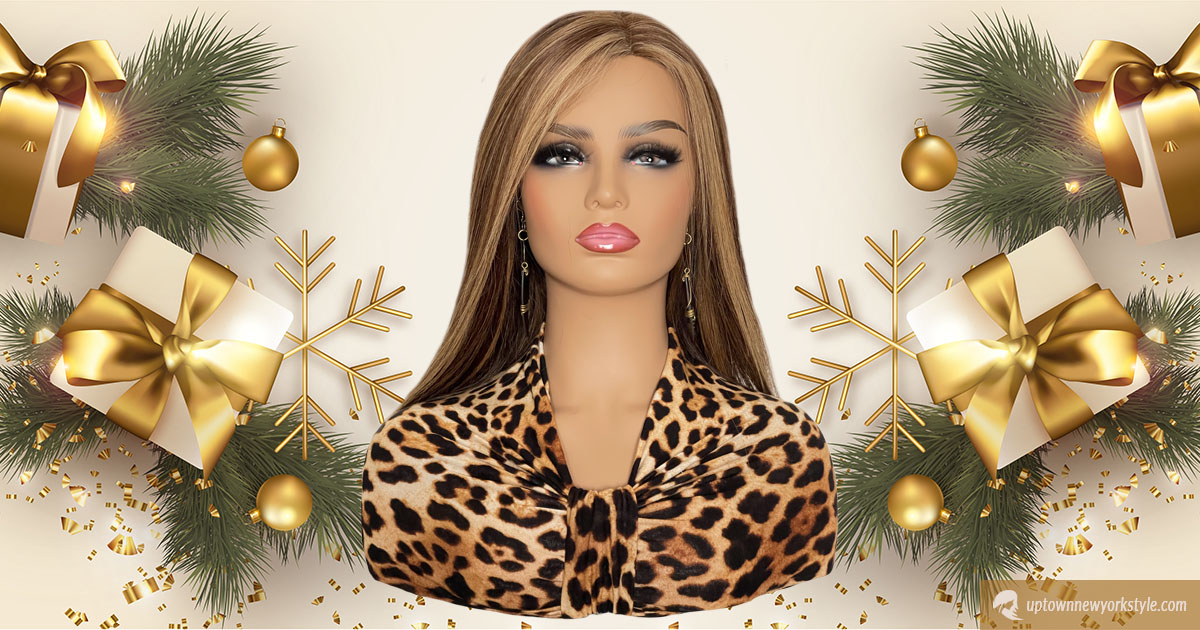 In just a few short weeks Thanksgiving will be here. In addition to planning festivities, it's time to get your wig styles ready for the holidays! Whether entertaining at home or abroad, wig wearing can make your life a little easier.
After all, there's the company dinner, an avalanche of relatives are coming, and lots of shopping to do. So, simply your life while still looking great with wig styles for the holidays.
Wig Styles For The Holidays
Convenience is going to be your friend during the holiday season. Family and friends will be arriving in droves. And you won't have lots of spare time to keep checking your hair. Instead, make it easy on yourself with pre-made wigs or we can make a custom wig for you. There's still time to get it for the holiday.
Given these points, here are wig tips from styling to where to buy them.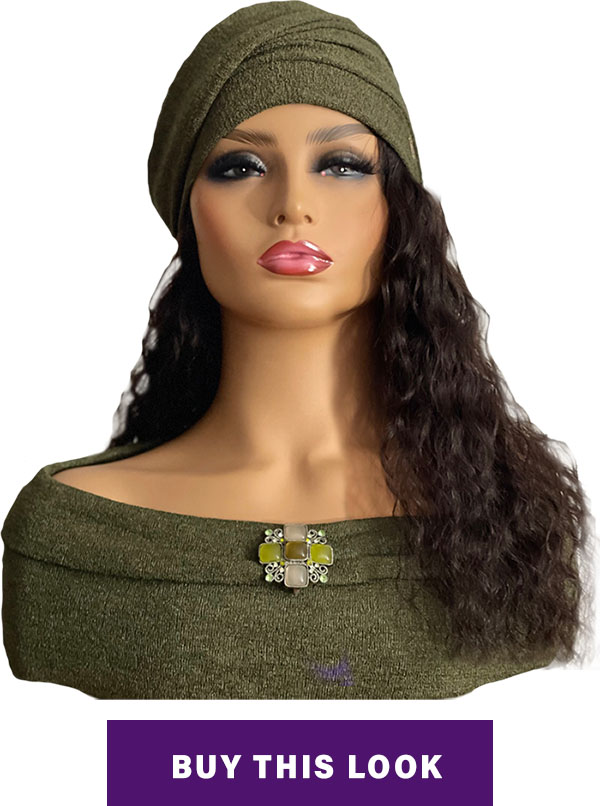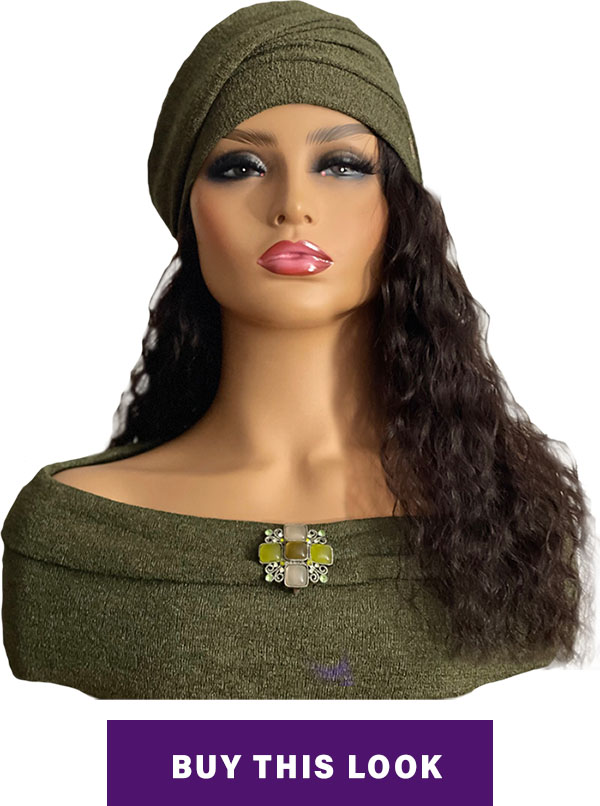 Glam It Up
Ranging from dressy to casual, your social calendar will inevitably fill up fast. Bridge those gaps with various hair adornments and accessories.
For instance, this elegant sage turban with hair attached is suitable for any holiday engagement. Not only that, but you won't have to worry about styling your hair because it'll ready be done!
All you need to do is choose a complementary outfit and you're all set.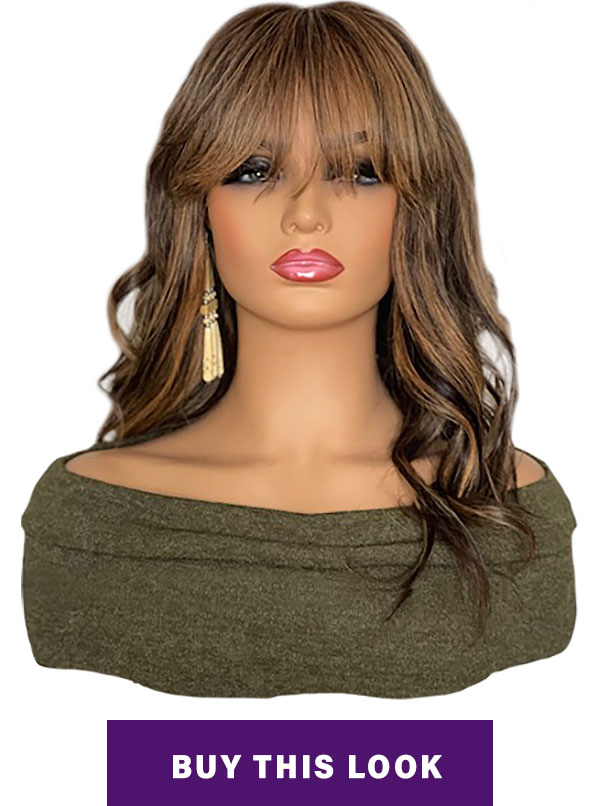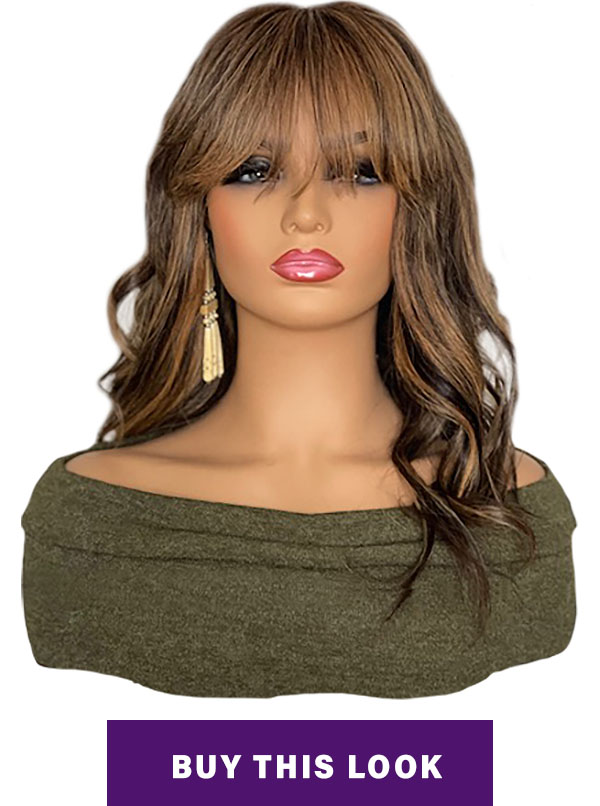 DOUBLE DOWN
It's going to be a lot happening during the season. In fact, Thanksgiving and Christmas are the busiest holidays of the year. Obviously, no better time than now to have a second wig. Having two identical wigs just makes life easier all around.
When it comes to wash and style, you save time and products. Not to mention, saving water when it's time to rinse. But that's not all. Depending on where you're traveling to, the weather could get messy, and thus your wig. But you're not going to worry about the weather because you brought along your second wig!
This is one of our top selling wig styles for the holidays. It's not too blonde or too dark. And the highlights really make this 16″ human hair wig look very classy.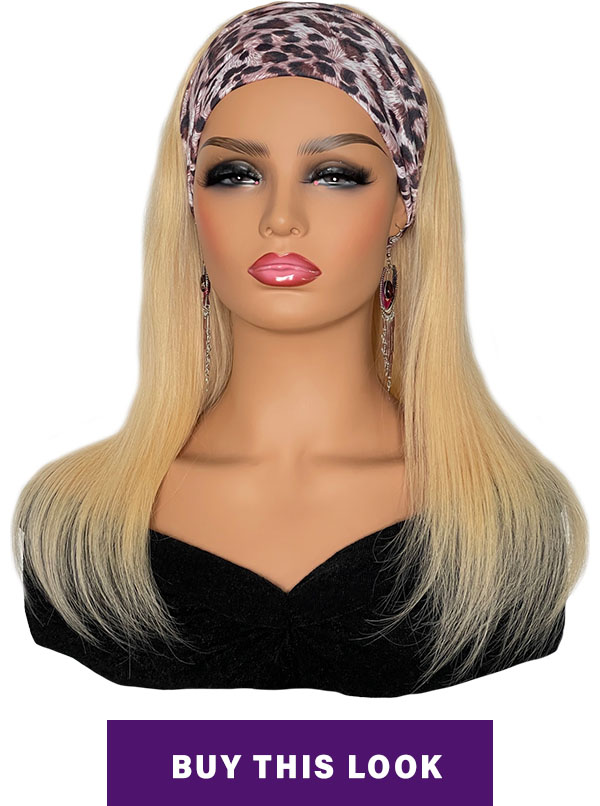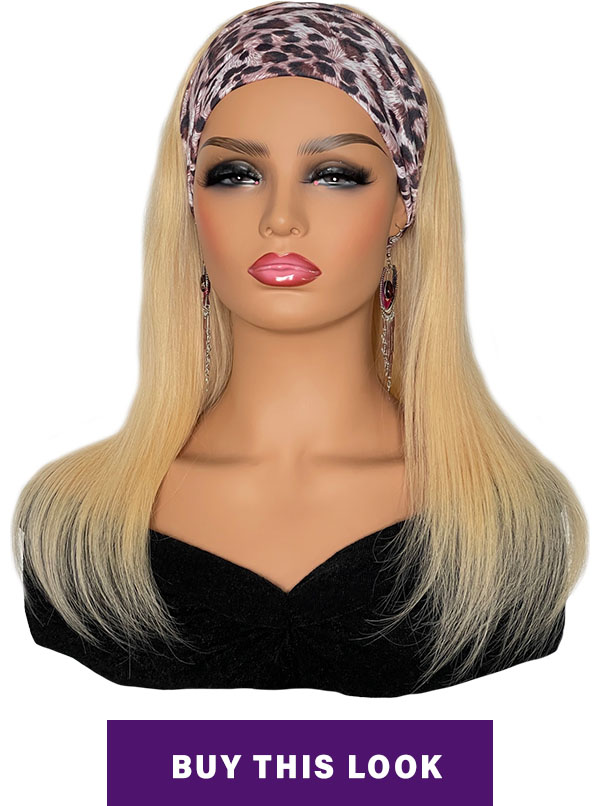 PACK IT
Traveling with a wig can be simple if you think ahead and plan for the unexpected. Instead of packing your wig in your suitcase, put it in a travel box. If traveling by plane, carefully stash it in your carry-on. That way there's no mishaps with missing or late luggage.
When you get to your hotel room, put your wig on your wig stand as soon as possible. In the event that your folding wig stand has gone missing, hotel ice buckets can double as a wig stand.
For hair pieces such as our headband wigs shown here, you want to make sure that the scarf's not wrinkle. Otherwise, it takes attention away from the beautiful hair.

In addition to great ready-made hairstyles for the holidays, these wigs also make excellent gifts!