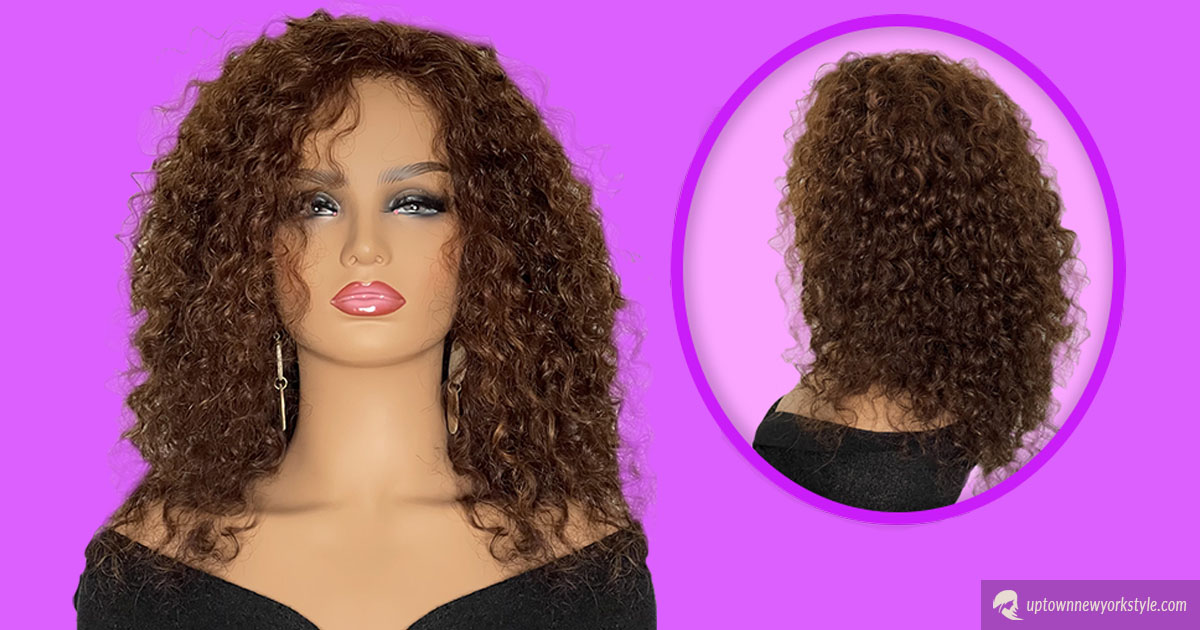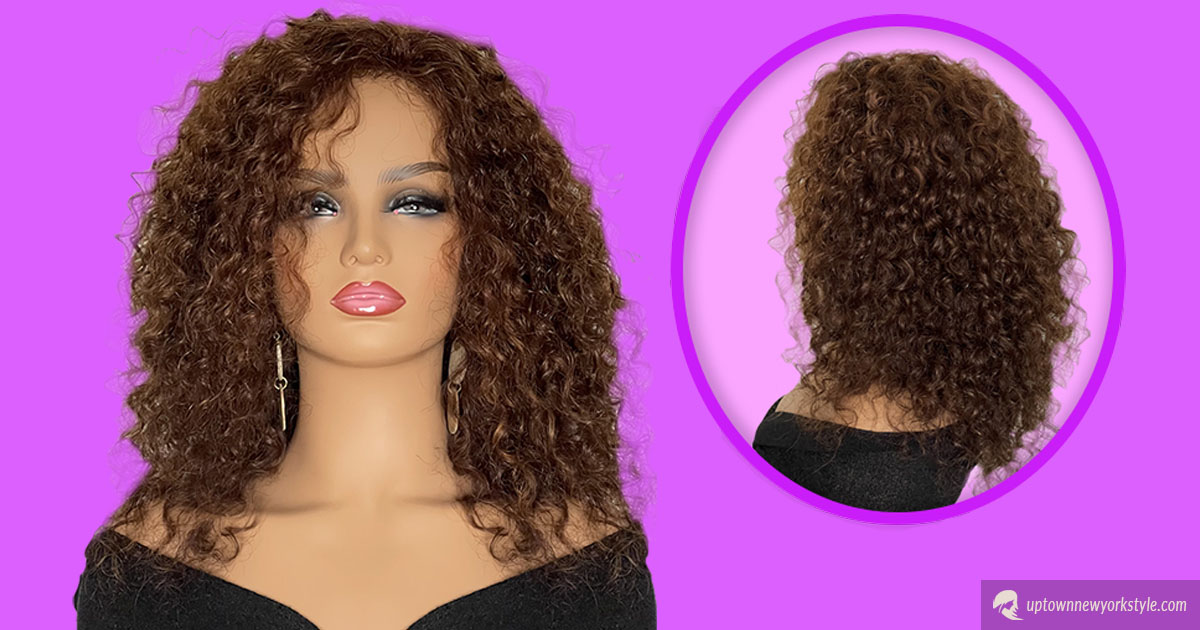 Yeah, we know it's a bit early. But we want to make sure you get your glamorous hair systems in time for the holidays. Besides, if you decide to also gift hair systems for the holidays to a family member or friend, you'll have it time.
Everybody wants options when it comes to the holiday season and beyond. After all, you don't want to fuss with your hair. But you want it to look like you've put lots of time and effort into styling it.
Not only do we custom make glamorous hair systems for the holidays, but we also make products to maintain them. You'll also want to plan ahead and schedule your fitment session. Louticia is meticulous about ensuring your hair system is framed to your face. We want you to have a complete look when you step out of our salon.
Order Glamorous Hair Systems For The Holidays
You will be surprised at the plethora of options we have. For instance, you can not only purchase a ready-made wig, but we can custom make a hair system for you. And there are tons of options within each.
Hair colors alone are mind-blowing. Will you enhance your nature color in a hair system? Do you want a hair system with highlights? Perhaps you want to go rogue and completely change the color you're used to wearing?
Then, you have to consider the hair textures. Even if you've always worn your hair straight, spice it up for the holidays. A glamorous hair system with waves or curls will add oomph to your look for the season. Conversely, if your hair is naturally curly, why not get a sleek straight hair system. The length can be the same as your natural hair. Or, we can give you the length you've always wanted but never grew!
And let's not forget about the style options. Just because you've always had shoulder length hair, doesn't mean you can't spice things up. How about a sassy bob or princess pixie cut hair system?
As you can see there are so many options, hence decisions to be made. For this reason, we want to ensure that you get your system in time for the holidays. Besides, you've probably already been eyeing several outfits for your holiday events. And proper hair is an absolute must to complement those fashions.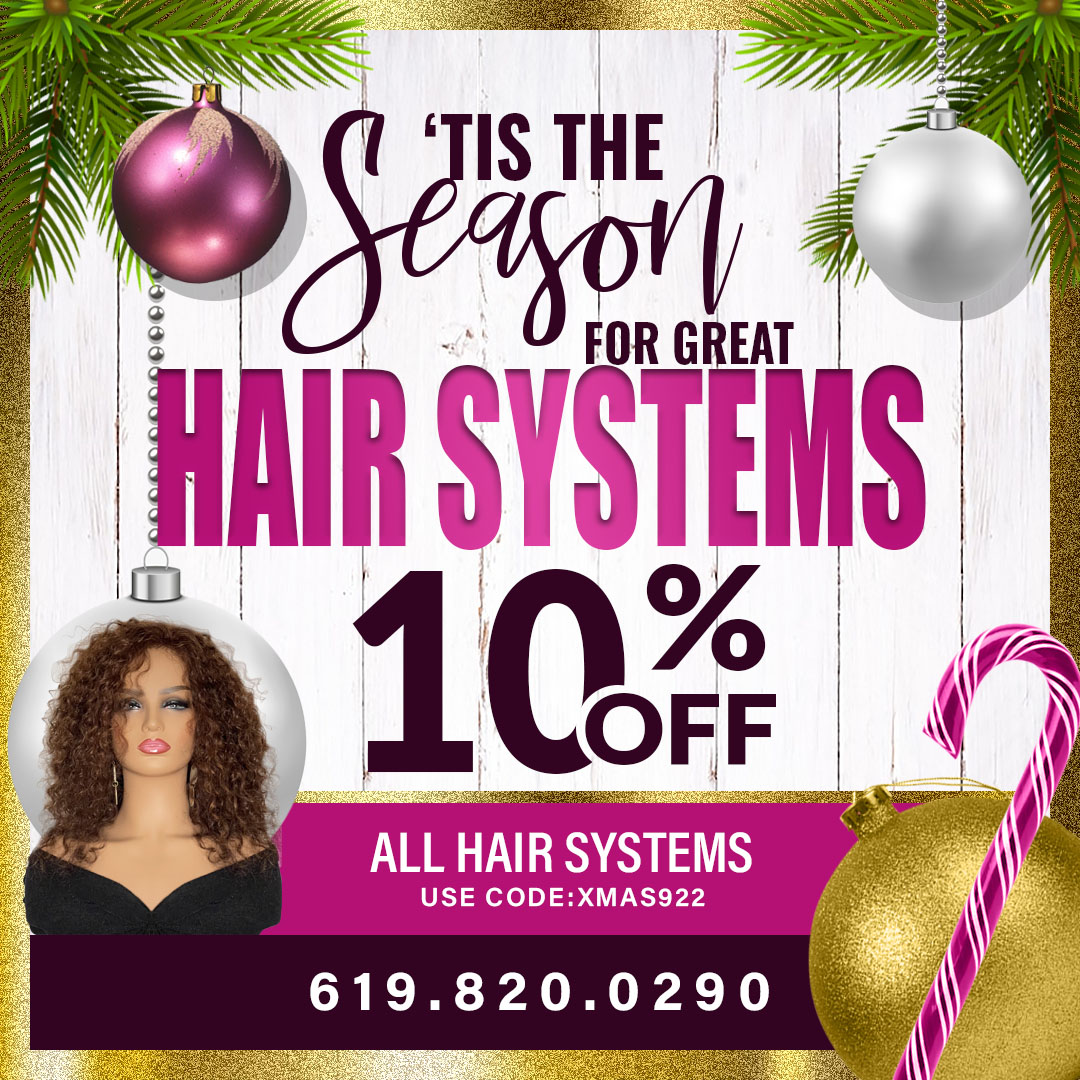 Rev Up Your Photo Ops
The holidays are those times when you want to look especially lovely. You will pose for lots of photos. And you know those photos are shared with others far and wide. You see friends and relatives that you may not have seen in a long time. So, you definitely want to look your best, otherwise, you'll be cringing when you back at holiday photos. Wearing a custom wig or hair systems made by Louticia Grier will give you many photo op moments.
Make sure you're ready for the holiday season. Book your hair system free consultation today!