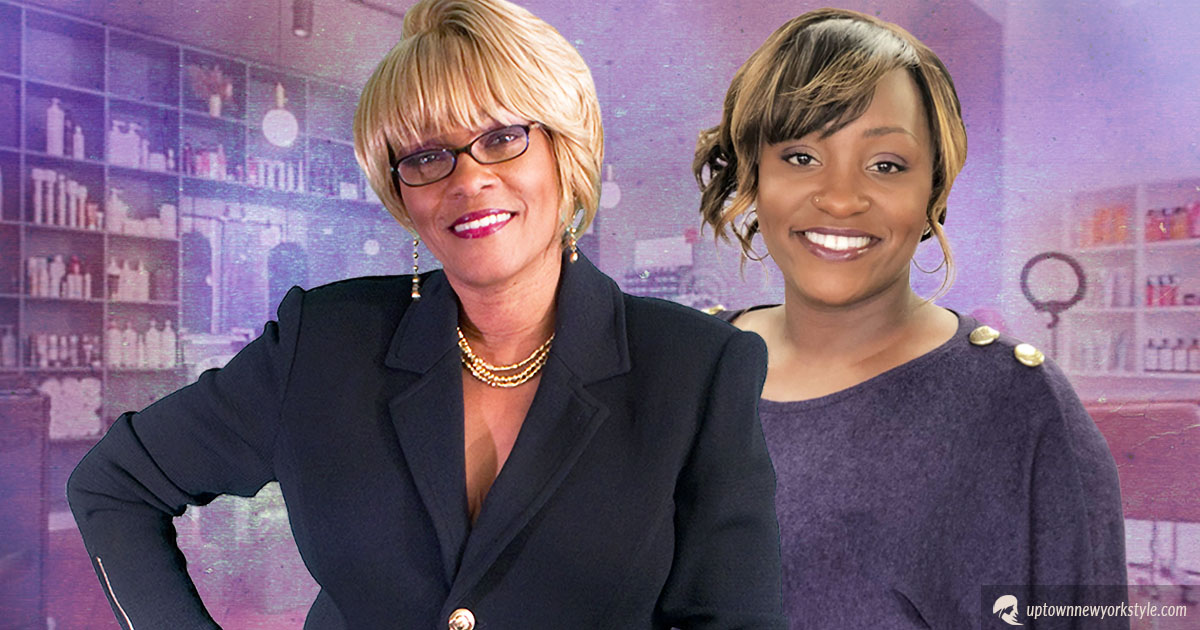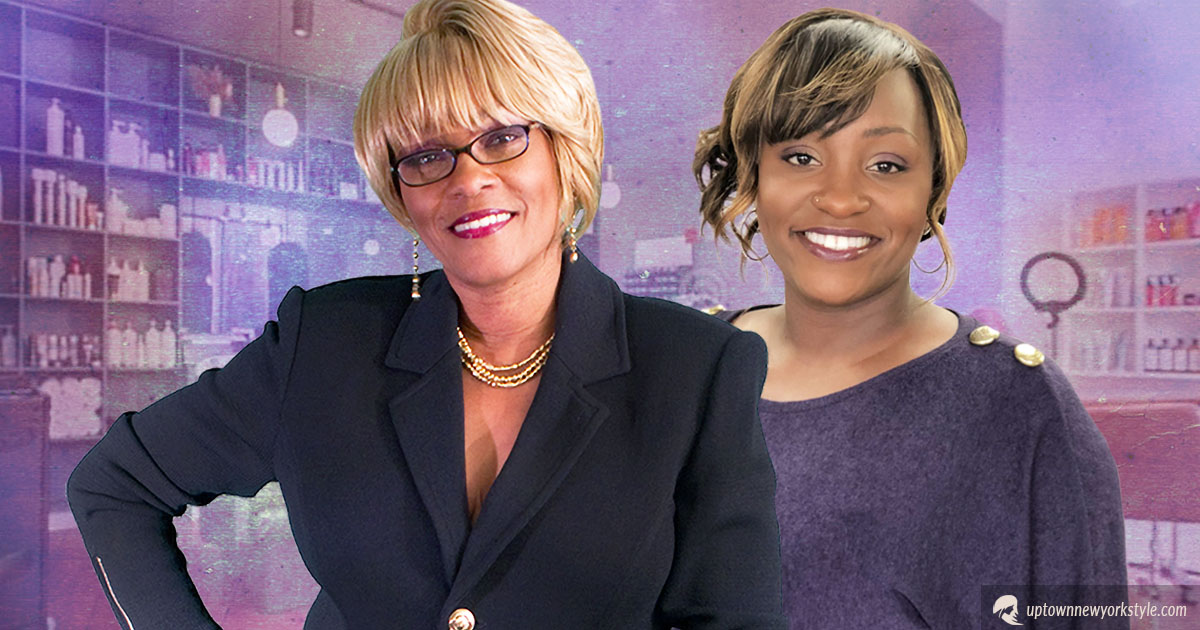 In the USA, family owned businesses are the backbone of our economy. Due to the fact that we have so many thriving businesses, working with family is a successful model. In fact, 90% of American businesses are family owned or controlled.
A great example of this is Walmart. Now, everyone in the world, not just the USA, knows who Walmart is. As the world's largest retailer, was founded by two brothers, Bud and Sam.
So, given the right conditions, a business where you're working with family can prove to be spectacular. And these kinds of businesses usually generate a truly unique atmosphere which is hard to duplicate in any other way.
Another excellent example of working with family is Louticia Grier and Cecelia Johnson. The dynamic duo at Uptown New York Style hair salon in Solana Beach.
This blog post is about their relationship to each other and how that converts to happy clients. Not to mention, a thriving hair salon business.
Why Working With Family Is A Good Idea
It's a badge of honor when a business is founded by, owned and operated by a single family dynamic. As such, it provides a strong backstory for their business. In addition, it tells customers that Uptown doesn't subscribe to the usual traits of similar businesses.
In other words, hair salons are known for drama, gossip and chaos. But, this is not the case at Uptown New York Style salon. Instead, Louticia and Cecelia promote a company culture founded on nurturing qualities of family life.
However, not everyone has worked in this type of organization. For this reason, these types of values may be absent from how they operate their business. As a top hair salons in San Diego County, Uptown New York Style has remained family-owned since day one.
Here are a handful of the most notable benefits of working with family.
1.

Shared Core Values

Louticia Grier worked with her family to create a vision for their salon. She included Cecelia in the process, which helped focus her on wanting the same thing. And it's both of their mission to accomplish this shared vision.

Working with family requires leadership and culture that focuses on long-term goals. Not just short-term goals of going after short-term and unsustainable endeavors. Family-owned businesses like Uptown have lasted because they established goals with sustainability in mind.

After all, it's not just for family that owns the salon, but for clients that help move the business forward.
2.

You Work With People You Trust

There's a trust level between Louticia and Cecelia that they cannot expect from non-family members. And trust is a huge factor. Because it's not trusting that they won't take something, it's trust that they'll both get the job done.

In essence, you must be able to trust those that you're giving control to. Besides, it's not just a business; it's your baby. And you wouldn't leave your baby in the hands of just anyone. Given these points, Louticia and Cecelia have this level of trust. There's no client that doesn't get serviced and no chore that doesn't get done.

As a result, clients are ecstatic about how they look when they leave the salon. Repeat business is 300% higher than similar salons and new clients are pushing through the door every day.
3.

Care

One of the most obvious benefits of working with family is the element of care for one another. Not to mention, caring about the clients. This is revealed in various ways. From accommodating clients on their off day to physically delivering a custom made wig to a client. The care and respect that Louticia and Cecelia have for each other and clients is evident in everything they do. In addition to a pleasant salon environment, the quality of work accomplished is outstanding.
4.

Pride

The well-oiled machine at Uptown New York Style makes clients feel like a member of the family. Each client takes the responsibility that comes with it seriously. And it reflects in their loyalty to the salon owners. The pride that clients feel that they're a part of the extended family, converts to more client referrals.
5.

Empathy

To really connect with clients, Louticia and Cecelia show genuine empathy to them. This makes clients feel like more than just money walking through the door. Unfortunately, this is a common mistake for many businesses. Where owners are too far removed from clients to feel this sort of empathy. However, in a family-owned business like Uptown New York Style, this is far from the case. Instead, clients are treated with the upmost respect and carefully guided through each phase of their hair service.
6.

Stability

Family owned and operated businesses like Uptown benefit from having leadership that has stayed with the same family for years. They've applied the same values from when they first started. Additional opportunities exist because because clients know who they're dealing with. Not to mention, the level of service they can expect.
About the Author
Hazel Burgess is the Founder & SEO Director at Envisager Studio, a premier website design agency specializing in WordPress website design, development and internet marketing. In her spare time, she writes about search engine optimization, website design, and internet marketing.
| | |