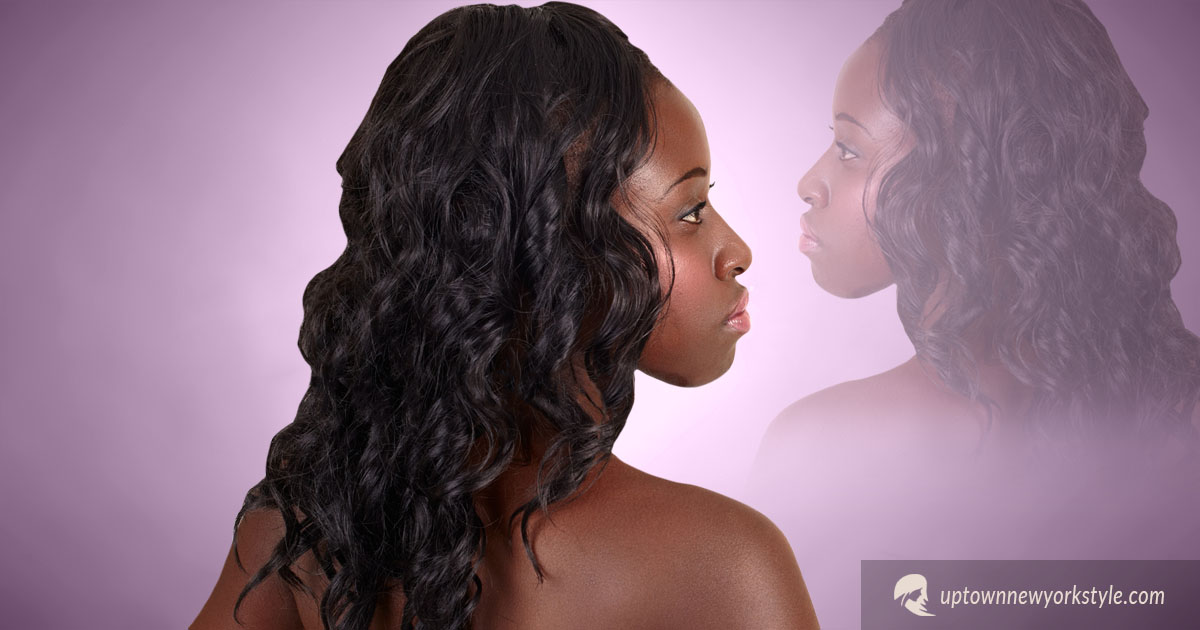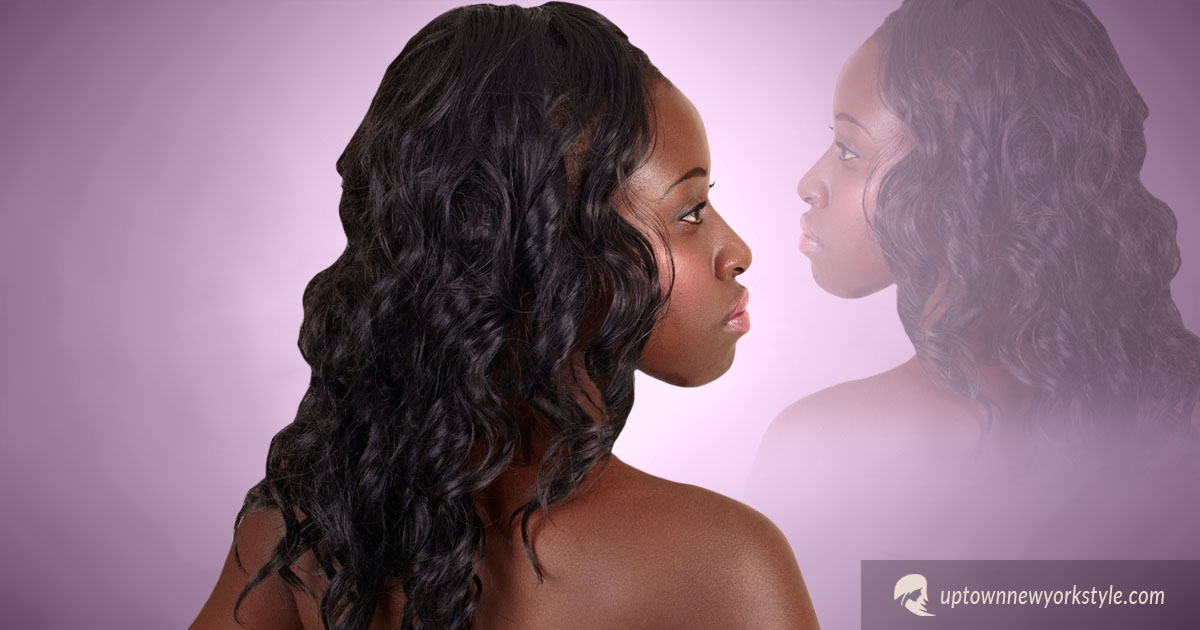 Be selective about who applies your hair extensions. When applied right, they can make your hair look incredible! With the right stylist and application, you might not ever want to take them out.
At Uptown New York Style hair salon, our hair extensions are 100% human hair. Made with the highest grade hair available.
Applying Hair Extensions
Always have a knowledgeable and well-respected stylist who has years of practical experience apply your hair extensions. Whether you're getting semi-permanent or sewn-in extensions, have them installed by a professional.
Our stylists have over 20 years experience in various applications of hair extensions. Over the years, we've seen some pretty horrible installations of hair extensions. And, mostly because the person who applied them didn't know what they were doing.
These types of situations are unfortunate for the client. Getting hair extensions should not result in hair loss. The problem? Not many hair salons care about the health of the client's natural hair as we do. It's more about faming a technique and having it look pretty. Never mind the fact that the client's eyes are pulled to their ears. And, their scalp is screaming for mercy.
Here's what could happen if you're not selective about who applies your hair extensions…
Use the wrong method that's not appropriate for your hair type
Apply them poorly
Apply hair extensions when your hair is already damaged
Use inferior hair
This is what that can result in…
Hair breakage, hair loss, and inflamed scalp
Your hair extensions could literally fall from your head due to poor attachment method
You could get a scalp infection
The hair could detach from the welt. Furthermore, poor quality hair has a very short life span
When you get hair extensions, always select a caring, experienced professional to apply them. All of our stylists have years of experience in various extension applications. We get to know about our client's hair and we understand natural hair growth patterns and growth cycles.
If you are a sufferer of bad extensions, you've come to the right place. We're here to help you, care for your scalp and hair, and make you as beautiful as you truly are.
Request a free complementary consultation online or call (858) 794-6833.
You may also enjoy reading: Coloring Your Hair The First Time – Hair Coloring Tips