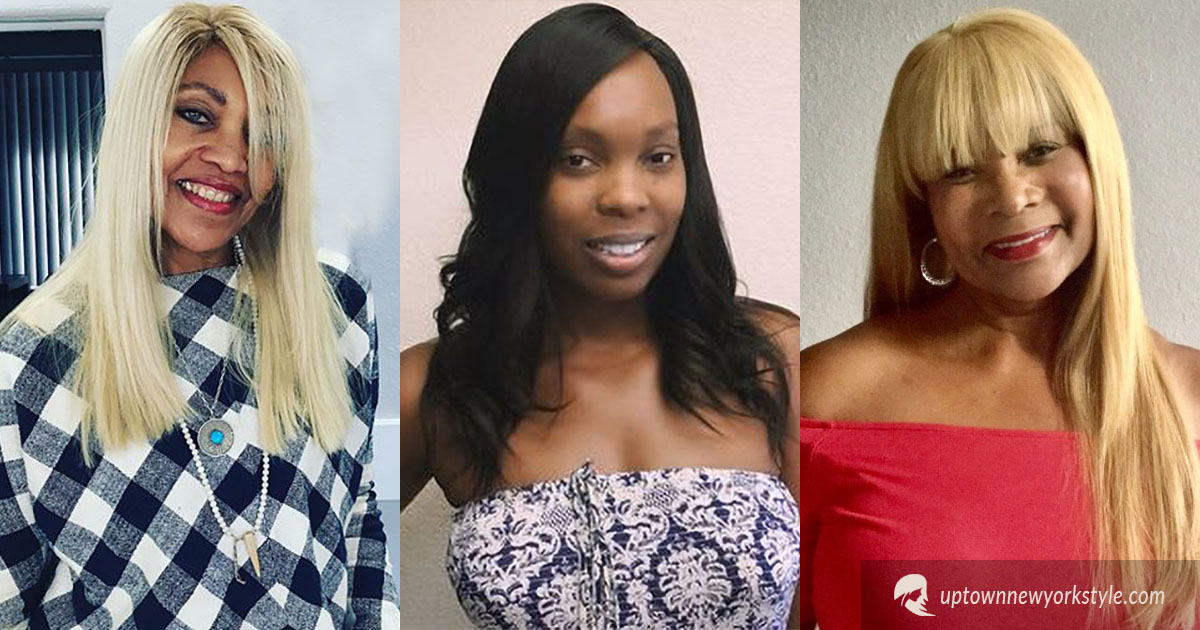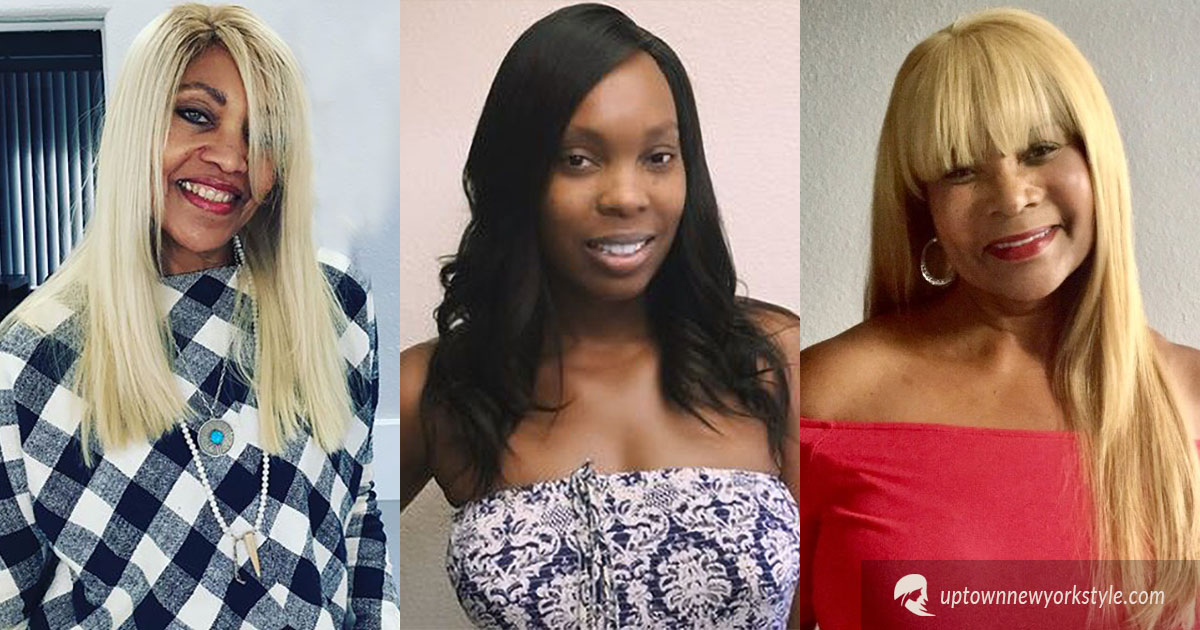 Uptown New York Style Salon Brings Hair Extensions To Solana Beach
Hair extensions are a great way to either extend the length of your hair and/or add some volume to it. At our Uptown New York Style salon in Solana Beach, clients turn to us mostly for this service.
On many occasions, we've helped clients who suffered some sort of hair damage due to home chemical use or home haircut gone bad.
Below are questions and answers we get about hair extensions. We have also included a few case studies with images of clients' hair extensions and hair weaves.
1. I just want to have more volume, not necessarily longer locks. Is hair extension a good choice for me?
Yes, definitely. To volumize your hair, less amount of additional hair is needed. And, it's certainly a great way to create a natural looking voluminous hairstyle. It can be cut to the appropriate length and you're ready to rock.
2. What hair extension application technique do you use? Micro-rings, keratin bonded or sewn-in?
We're always striving to create natural looks. We believe that the end result with micro-ring extensions is not as natural as in the case of pre-bonded keratin extensions. The keratin bonded extension blends in nicely, and the overall look is smooth and amazing. However, the upmost care needs to be given to the hair when using the keratin bonded method to install and remove extensions. This is to ensure that your natural hair does not get damaged in the process.
While sewn-in hair extensions are the oldest of these methods, most of our clients prefer it. We are pioneers in the sewn-in hair extensions methods. Our clients' hair lay fat and sleek.
3. How long can my hair extensions last?
It depends on how well you maintain and take care of them. Generally, they can last from 3 to 6 months. Although, not recommended, we have seen well-maintained hair extensions lasting for 9 months.
The ideal length of time to leave in your hair extensions is 3 months. This is because your scalp and natural hair should properly shampooed and scalp massaged to help promote hair growth.
4. What type of hair do you use?
We only use 100% natural human hair. It's the best quality and that's something we don't want to compromise on here at Uptown New York Style.
5. How do I take care of my hair extensions?
Good maintenance and proper care is the key to long lasting, beautiful extensions. Use a special hair brush specifically designed to comb hair extensions, such as the brush below.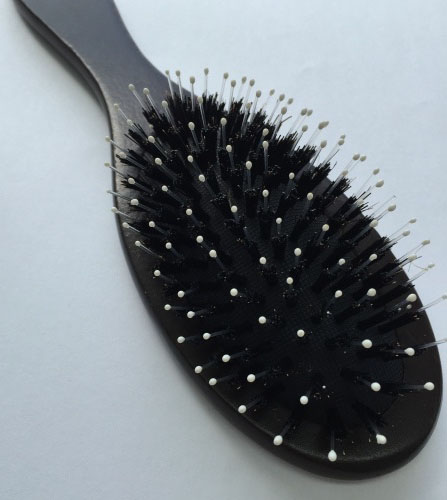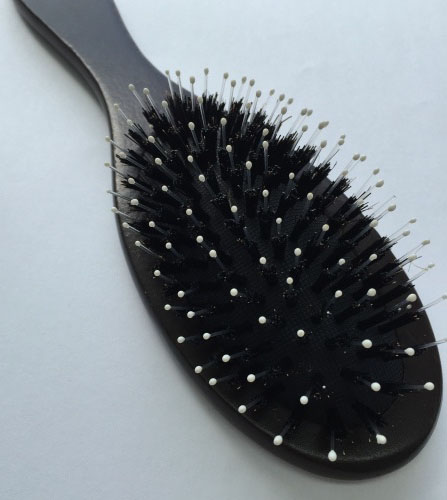 Combing your hair thoroughly at least twice a day will ensure that your hair won't get tangled and won't start to become rasta-like at the roots.
Another important thing is to avoid by all means shampoos that contain fruit acid, eg. Garner Fructis and all other great smelling but fruity shampoos. They are the enemy of hair extensions. The fruit acid interacts with the keratin bond and damages it. You certainly don't want that.
Also, hair straighteners and hair tongues should be kept as far away from the roots and bonds as possible.
6. Can I color my natural hair and hair extensions?
Yes, we can do that. If you want to color your hair too, we always go for extensions with lighter shades which then can be colored to your needs.
Real Clients With Hair Extensions & Weaves
We have had the privilege of doing many clients' hair in Solana Beach, surrounding area, and well, from around the world. Take a look at some of our client's fabulous hair extensions and weaves below.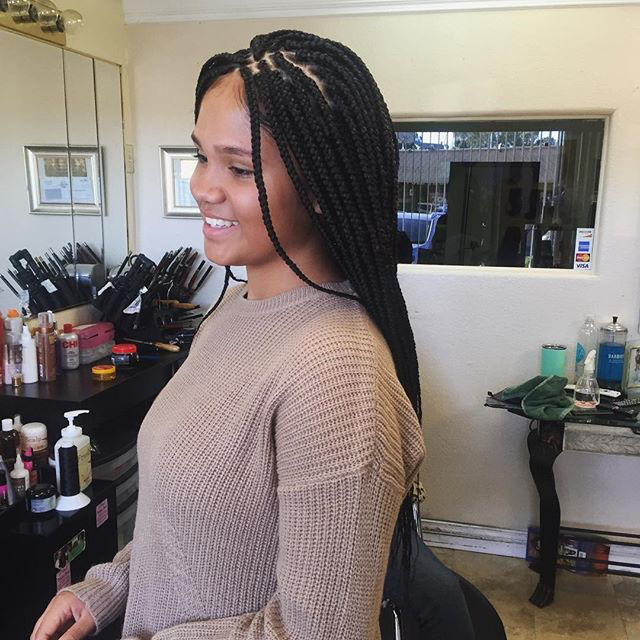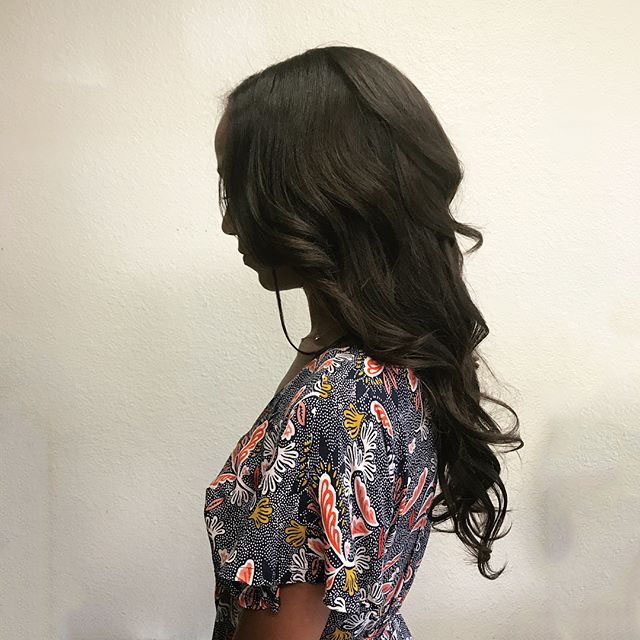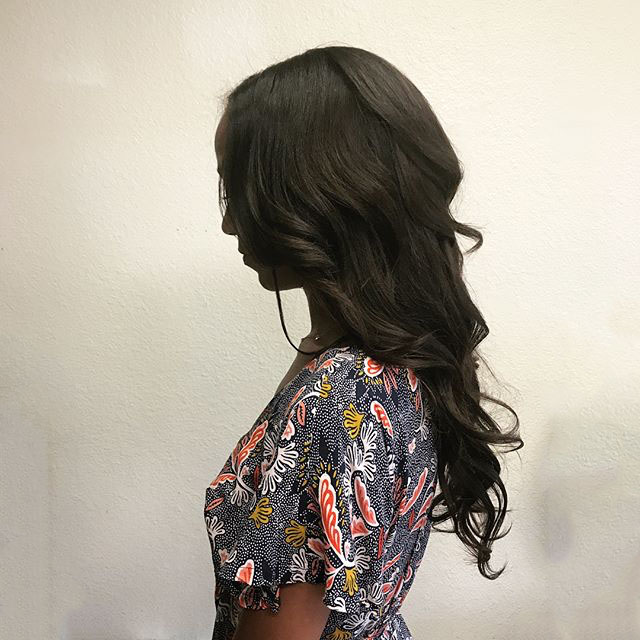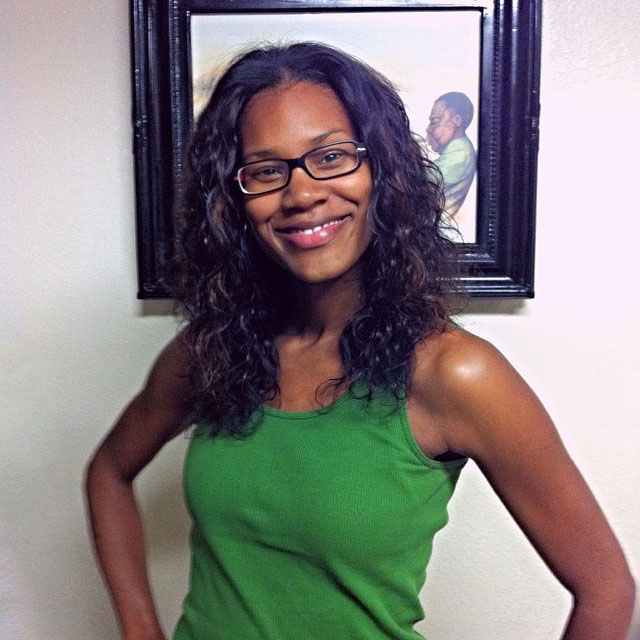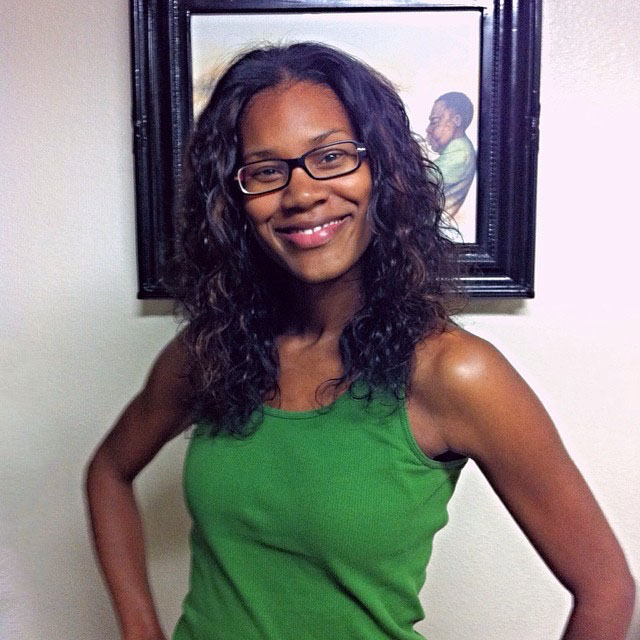 Make sure to follow us on Instagram, Facebook, and Twitter for more helpful advice, inspiration and occasional offers. Looking forward to seeing you there!
You may also enjoy reading: Get To Know The Hair Loss Solutions Available For Women