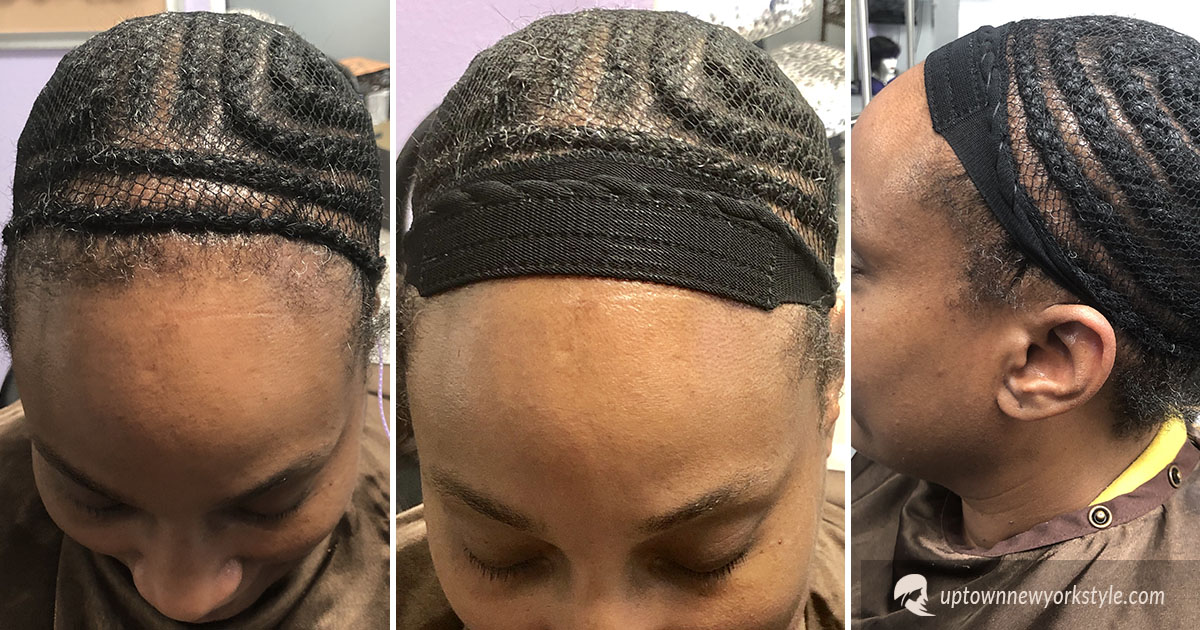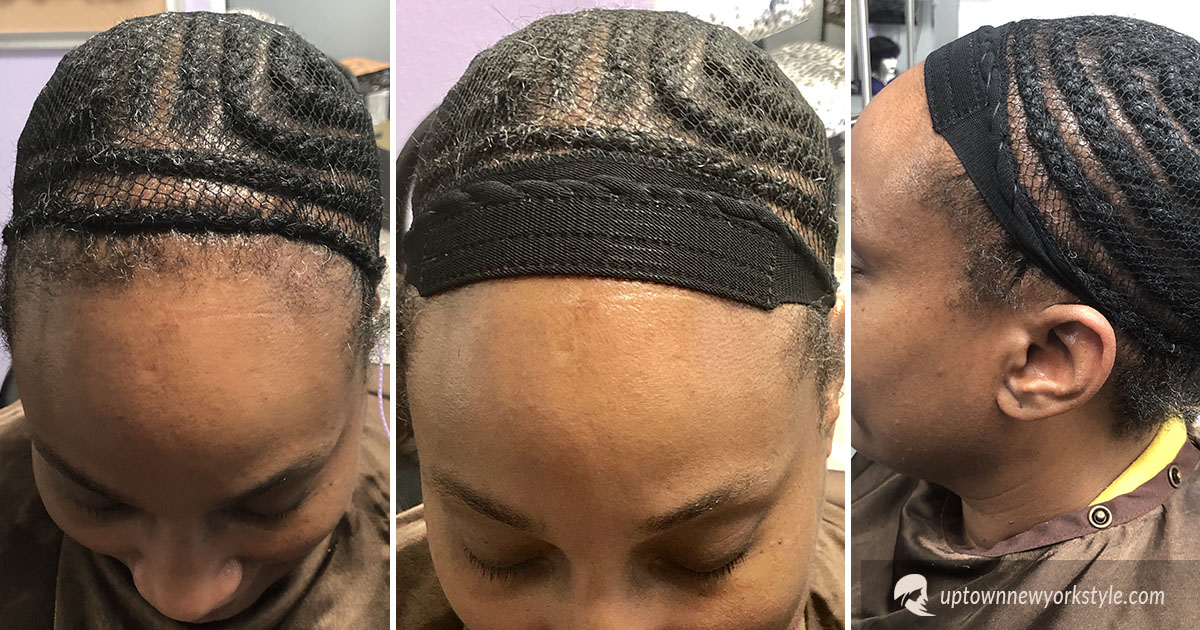 At Uptown New York Style hair salon in Solana Beach, we specialize in great haircare and awesome hairstyles. One of our favorite styles is protective style. As the word indicates, we believe in protecting clients' hair at all costs. Therefore, we recommend and use a net cap for weave sew-ins.
And, we're not talking about the hair nets that the cook wears at your local cafe.
In fact, at our A Diva's Hidden Hair manufacturing center, we have designed our own net cap for weave sew-ins. It's dubbed "My New Hairline Base". Constructed with a nylon base and elastic band, they are breathable and comfortable on the scalp. We sew it onto your braided natural hair.
Why net caps are used for weave sew ins
Here are just a few reasons why we use a net cap for weave sew ins. And, why this process is so important.
1. A net cap provides the foundation for your 'do. The net cap for weave sew-ins provides a barrier between your hair and the thread. Plus, this technique alleviates stress on your natural hair. Previously, the tracks were sewn directly onto your braids.
2. If you've lost some of your natural thickness, the cap will provide added coverage for your desired hairstyle. Additionally, it prevents further damage to your hair. Also, "My New Hairline Base" gives your hair an added layer of protection and secures your hair extensions or weave better on your head.
3. The net cap helps your hairstyles last longer. It really does make a difference. Hairstyles can last up to two to three weeks longer.
4. The key to a great sew-in is its flatness. Naturally, we all strive for that flawless look. Our cap provides a flat foundation and no lumpy hair.
5. Net caps give hair extensions or weave complete versatility in hairstyles. It allows your weave to be sewn in any direction.
Ready to get that trendy 'do? Call (858) 794-6833 for your complementary consultation, or schedule online.
You may also enjoy reading: Braided Hair Systems For Black Women