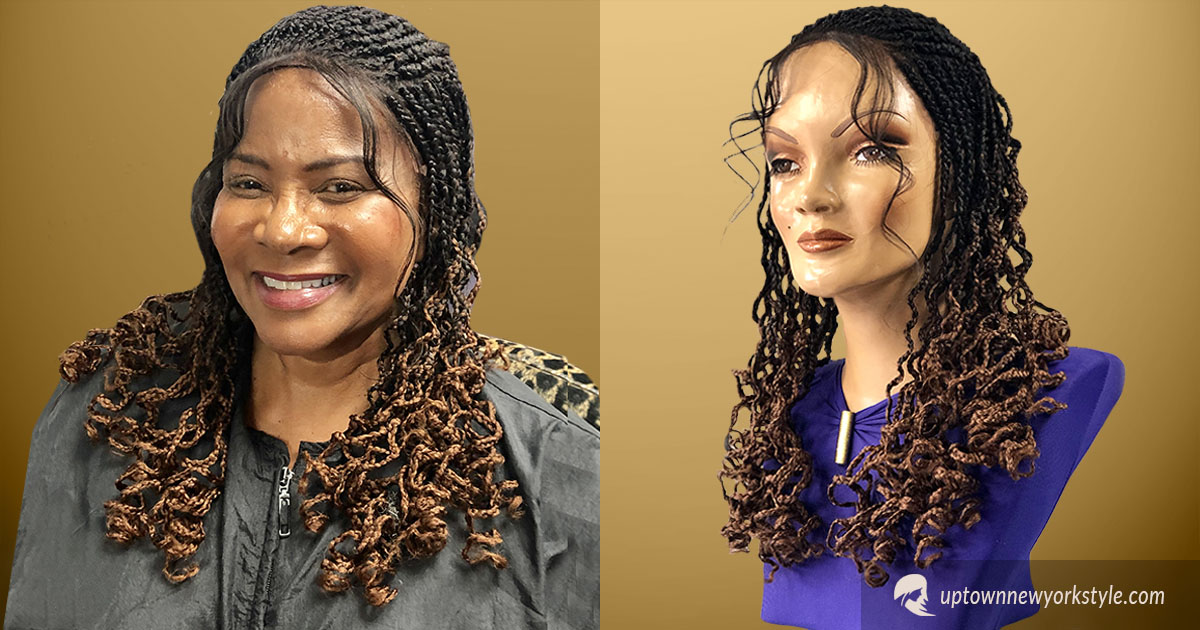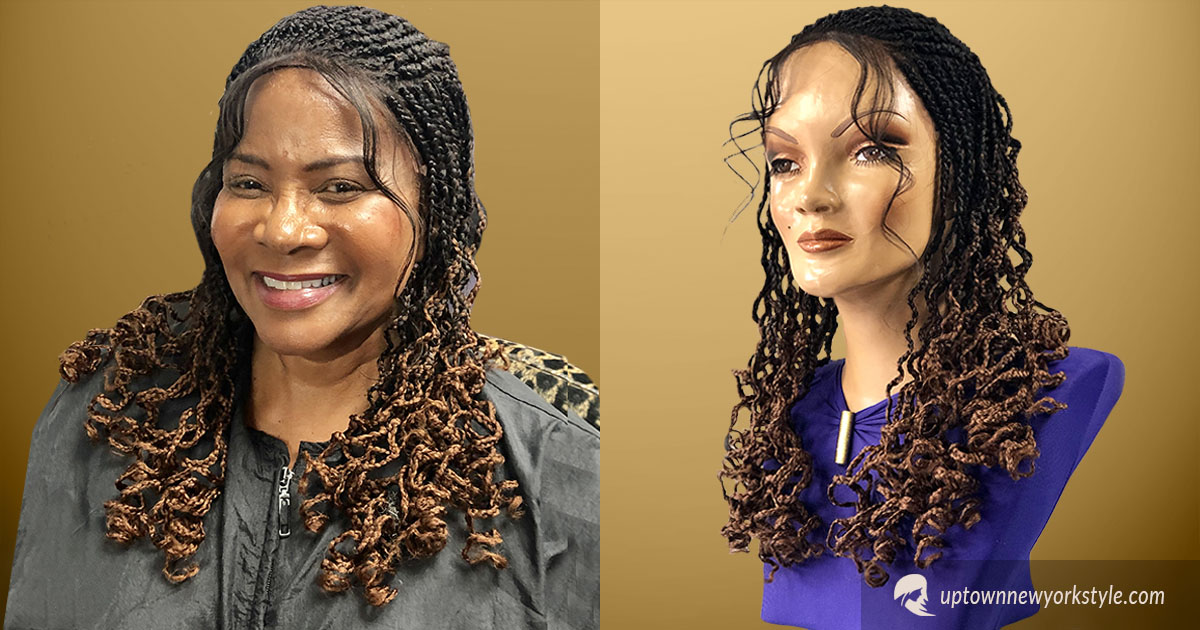 Give your 'do a whole new look with braided hair systems for black women. From detailed fishtails to fancy box braids, Uptown New York Style salon has the braided hair systems for African American women. Our braided wig selection are the very best in unique and handmade braided hair systems in the world!
Braids are a staple style for many black women and if you have not tried wearing them before, now is a great time to start.
Braided Hair Systems for Black Women Hairstyles
Braided systems are trending because it allows us the beauty of traditional styles like Senegalese twists without the time commitment. Braids can take four to 12 hours for installation. And, if you not up for spending your entire day in the salon, our braided systems are for you!
Essentially, it all comes down to the texture and type of braided hair you want. We only use 100% human hair to make our braided hair systems.
Difference Between Braided Wigs and Braided Systems
The braided wigs you buy from the store have flaps on the side. Most times they are made with synthetic hair versus human hair. Our hair braided systems do not contain side flaps. They are constructed wit the very best quality of human hair. And they are full lace.
We can custom make any style of braided hair system you want. Plus, it can be in any color or length your desire. From kinky twists to goddess locs, and more.
Braided Hair Systems are a Time-Saver
Traditionally, you would purchase hair and then take it to your favorite salon. The braiding process can take anywhere from four to 12 hours depending on your desired style. So, your whole day is spent getting your hair braided.
But, your custom braided system is made ahead of your installment appointment. When you come in, we shampoo your hair, braid it, and attach your new system. You're out the door looking extraordinarily chic and ready for a night out.
During your appointment, we will discuss how to maintain your new 'do at home. Also, we have great hair care products for at-home use as well. Incidentally, they are available for purchase in our salon as well.
While you're here, don't forget to join our mailing list for great deals and huge discounts. If you're on a wide screen device, our sign up form is just to the right of this article. Smaller devices, just scroll down below this article to sign up.
To schedule your no-obligation consultation, call (858) 874-6833 or schedule online.
You may also enjoy reading: Sould You Ask Are You Wearing A Wig?