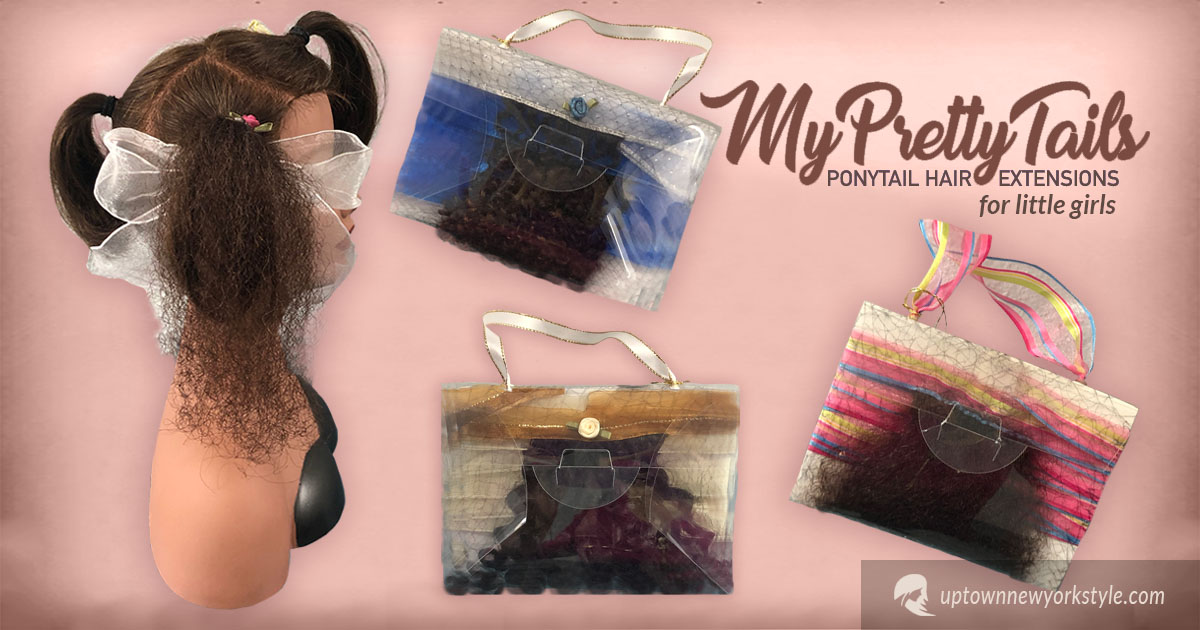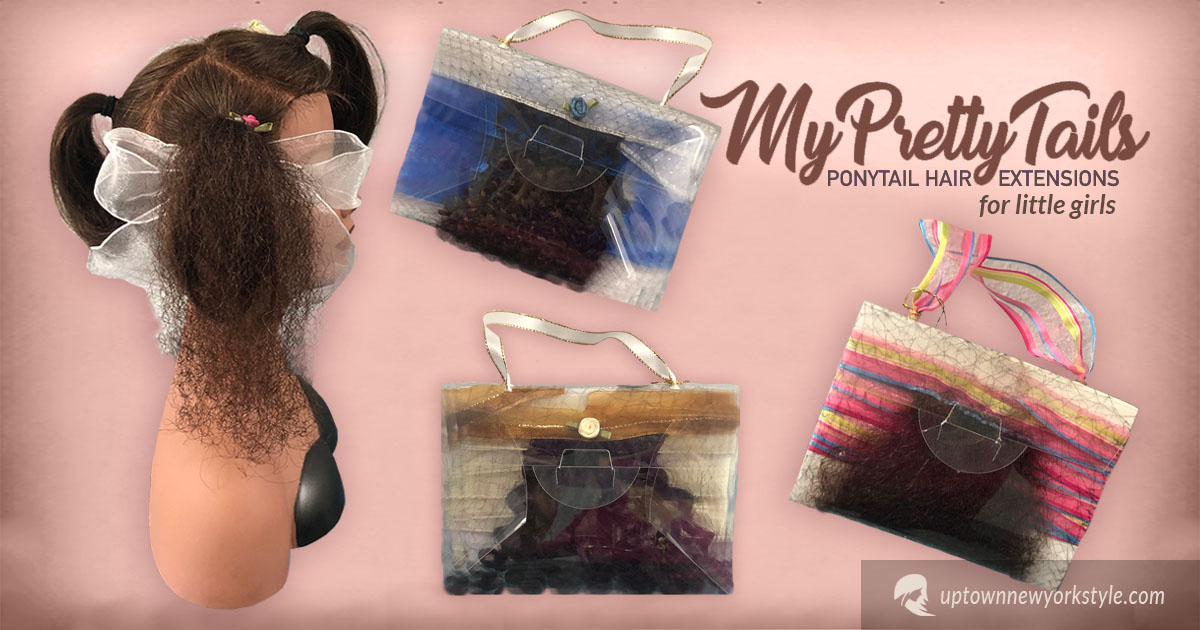 MyPrettyTails are hair extension ponytails for little girls. They are manufactured by A Diva's Hidden Hair Manufacturer using the highest quality hair. These hair extension ponytails are available in various styles and hair colors to match little girls' natural hair.
Look at me, how pretty! Ponytail hair extensions are only a tie away for your little one. With an assortment of available styles and colors, she can have a unique look for every day of the week.
These ponytails for little girls are fit for royalty. They are made with 100% human hair and tightly secured with a drawstring.
Hair Extension Ponytails For Little Girls
When it comes to hairstyles for little girls, there are so many adorable options that are full of personality. Plus, the results often so artistic with added ribbons, beads or bows. And, so are MyPrettyTails.
To save time doing your little girl's hair, MyPrettyTails hair extension ponytails are kid-friendly and age appropriate. Additionally, they can last all day being worn by an active girl.
So, next time your little darling comes up to you and asks for fun pigtails for school, MyPrettyTails
Now you don't have to cringe when your little darling asks for fun pigtails for school. Instead, attach MyPrettyTails which comes in cute styles for little girls of all ethnicities.
For a modern girl's hairstyle, MyPrettyTails can be setup in multiple twists. Add colorful ribbons or barrettes, and your little princess' hairstyle can be changed to match her outfit of the day.
These hair extension ponytails are an ideal protective style for young girls with straight hair, coily, or natural.
Hair extension ponytails is one of the easiest styles you can quickly accessorize with scrunchies, ribbons, or fun beads.
You may also enjoy reading: My New Hairline Base