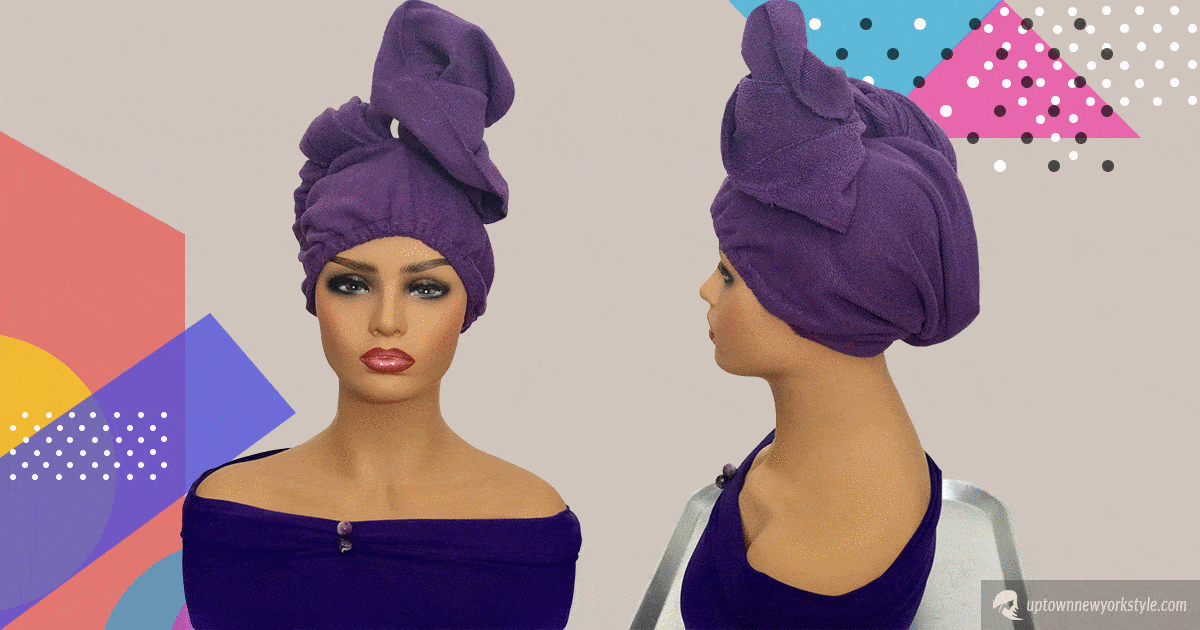 No more ditzy t-shirts or towels needed! This hair turban towel wrap for after shampoo is fantastic for drying your hair. After washing your hair, scrunch out excess water and wrap this turban around your head.
If you still want to blow dry your hair, it cuts styling time in half. Plus, your hair will be less frizzy. This towel wrap is a must-have for curly hair girls. Curly hair is thicker than most other types of hair.
Since your hair is drying on top of your head it's not being weighed down. Sometimes, your curls or waves can disappear or look limp. This turban towel wrap will enhance your curl pattern by scrunching up the curls while they dry.
A Must-Have For Styling
This wrap is the perfect addition to any hair routine. Put it on right after shampooing and keep it on throughout getting ready for your day. With beautiful colors and soft materials, you'll be comfortable and fashionable.
This turban towel wrap absorbs water from curly hair easily.
Your curls will be bouncy and nice without the weight of the water. And it's also great for all types of hair. The super absorbent fleece microfiber material feels very comfortable and soft to wear. It's fast drying and will remain soft after multiple wash and dry cycles.
The microfibers hair towel is gentle on your hair, Super water-absorbent and dries your hair fast without an electric hair dryer. Over time, using a hair dryer can damage your beautiful hair.
Our hair drying turban towel wrap has a wide elastic band around the face. To use, just bend your head forward and let your hair flow naturally. Then, wrap it around your head and secure with built-in velcro.
Look stylish doing other things while your hair is drying. No worry washing your face as your hair will not slip out. This hair drying towel turban wrap is suitable for all hair types and lengths. Both adults and kids will love wearing it!

You can also use this wrap after bath, when applying makeup or washing your face. It's a stylish hair drying towel with many practical uses. Currently available in purple or yellow color. However, you can request a different color and quantity.
Want to see them in person? Visit our Uptown New York Style salon where you can also purchase them.
You may also enjoy reading: Black History Month: Inspiring Black Hairstyles