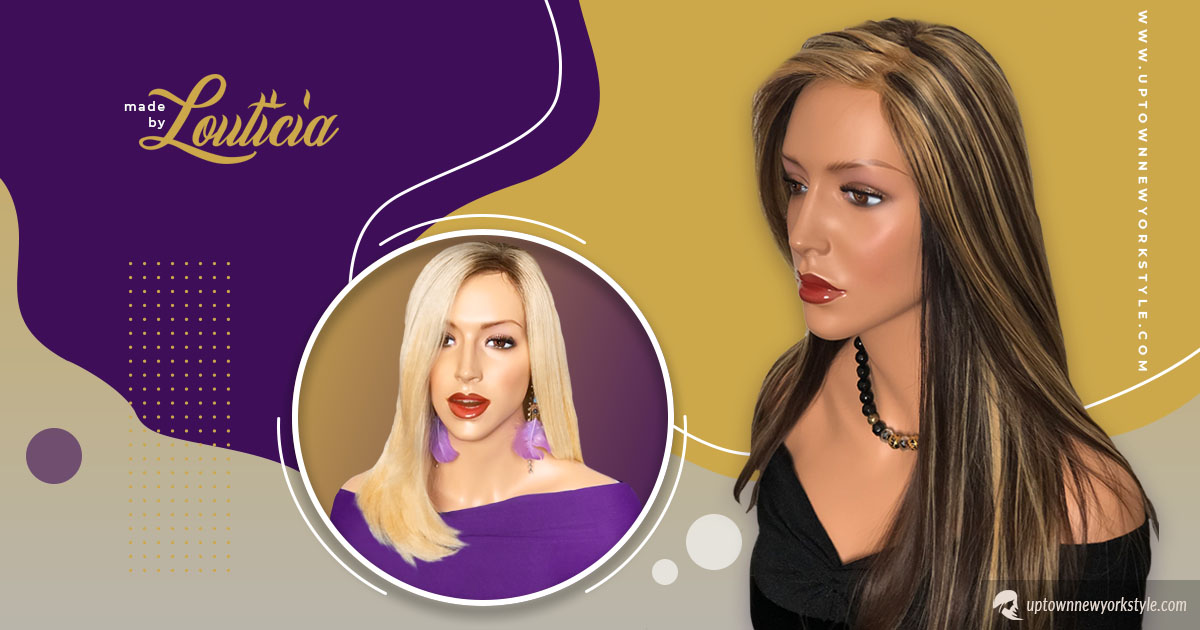 We have all admired someone else's hair and wished we had hair like that. Well, with custom made hair systems for women, now you can! But we don't just make custom hair systems for women, we also make them for men as well.
Custom made hair systems for women are a great way to add color, volume, or even length to natural hair. High quality hair, breathable base, are just a few of the reasons everyone will think it's your own hair!
Moreover, they are ideal for both men and women who are experiencing hair loss. We all know that aging is unavoidable, but it can also be a cause of hair loss. Thinning hair can also be heredity. Regardless of the hair loss cause, having a full head of hair is every person's dream. And Louticia's custom hair systems are a long lasting solution to thinning hair.
Benefits Of Custom Made Hair Systems For Women
Stock hair systems cannot adequately address specific hair loss concerns. On the other hand, if you're just buying one to change up your look, then stock hair systems may work for you. Even then, you will probably have to settle for whatever base size is available.
Conversely, Louticia uses different base materials according to the client's specific needs. The client's head is also measured to ensure a perfect fit. Most clients feel as those they're in a candy store as they have so many options. Being able to choose their hair length, color, and texture is a special treat for clients. Not to mention, knowing that they can also have the hair highlighted or even ombre.
If you're still not convinced, here are more reasons why custom made hair systems are the way to go:
BREATHABLE LACE BASE
Louticia offers custom hair systems with lace, full lace or monofilament base. While all of her hair systems look great, lace offers the added advantage of a human scalp. The thin lace allows the system to breath and sweat with you while you're wearing it. Additionally, you can barely feel it on your head, it doesn't itch, nor does it get hot.
In addition to be completely invisible against your skin, you can feel the touch of fingers on your scalp. When cleaning your lace system, water flows through just as it does through your own hair. Given that the hair system is 100% human hair, caring for it is the same as you would your own hair.
HIGH QUALITY HAIR
Custom hair systems are always made with 100% human hair. Louticia has the highest quality standards when it comes to selecting the hair she uses. Additionally, she has her own line of hair care products. When you come in for maintenance, you can be assured that the best products are being used on your system.
UNDETECTABLE HAIRLINE
The front hairline of each lace base hair system is specifically designed to mimic a natural hairline. For this reason, there are no limits to your hairstyle. You can wear it to the side, sweep it back, or wear it on top. It's really up to you.
Ready for your custom hair system? Great! Book a consultation today.