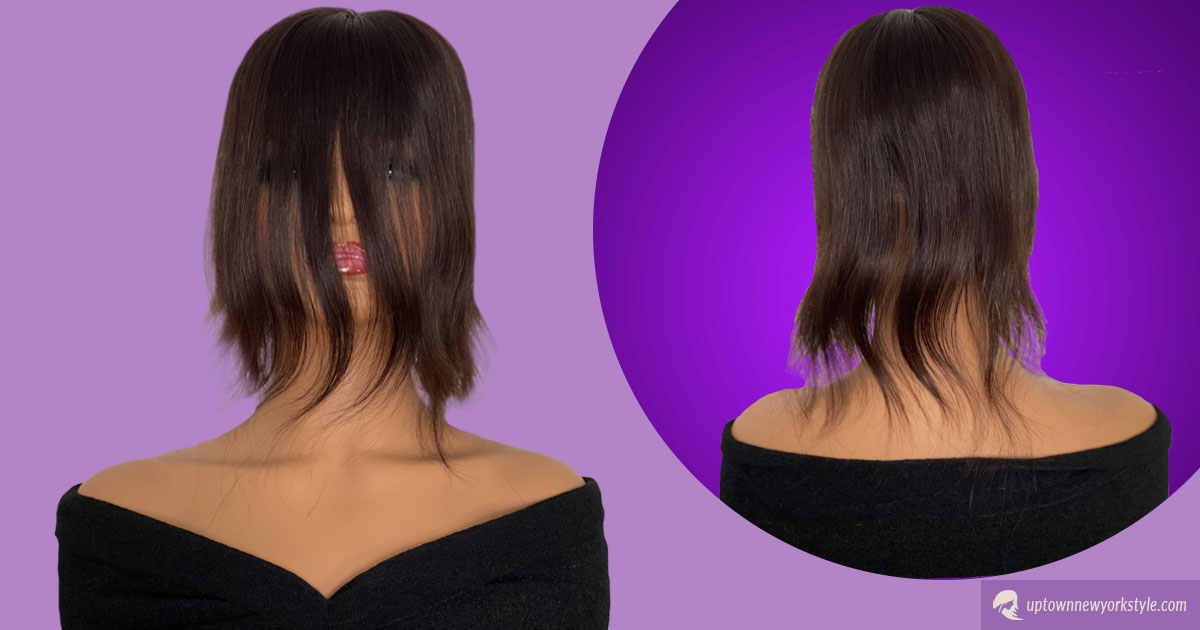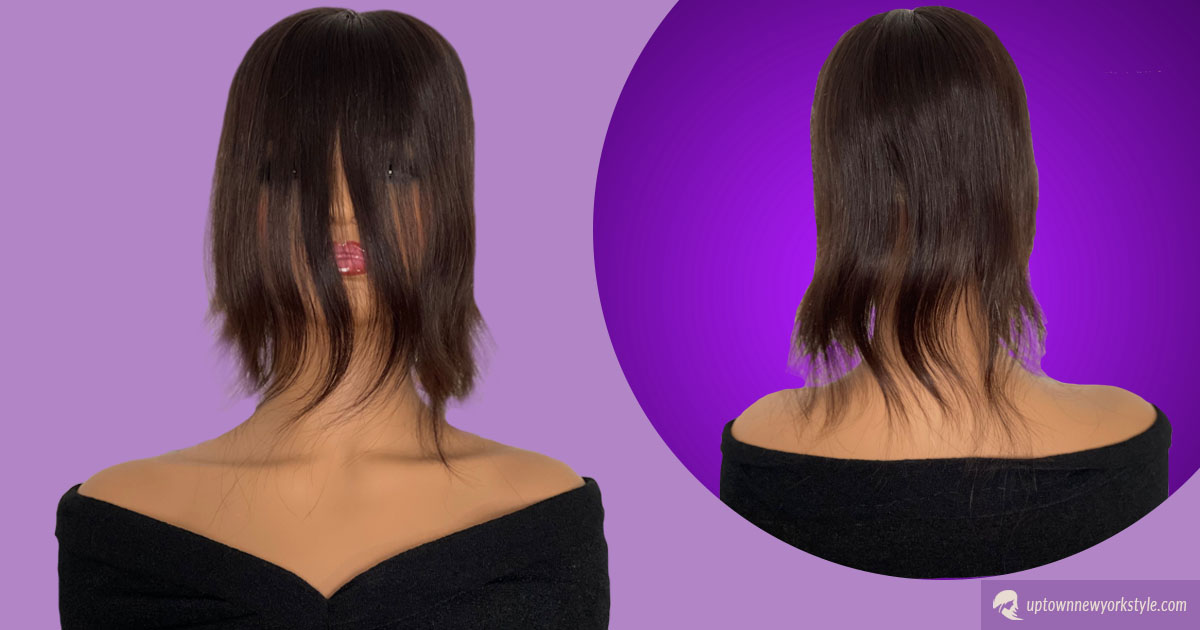 When hair is thinning on top, hair toppers for women are great options to fill in that specific area. In addition to blending with your own hair, it gives the illusion of a full head of hair.
They can be customized to your needs, making them a great solution for concealing hair loss. And there are several methods of attachment. For instance, adhesive, clip and wig tape. In this article we'll answer common questions about hair toppers for women. How to style them. Who they are for and of course, what they are.
So, let's dig in.
What Are Hair Toppers For Women?
A hair topper is a hair piece made specifically to go on the top of the head. Just as the name infers. They are easy to use, lightweight, and great for adding volume on top of your head. You simply clip it into your hair. Depending on the extent of hair loss, they can be customized for size, thickness and length. In addition to that, they're made with either human hair or heat defiant synthetic hair. Obviously, for the most natural look, human hair is preferred.
Who Are They For?
Hair toppers are for women whose hair is thinning on top of their head. Ideal for covering problem areas, you can instantly transform your appearance. But not only that, but hair toppers are also great for women with fine or flat hair. In a word, it provides more volume and coverage for the top of your head.
Are They Different From Wigs?
Yes. Hair toppers provide coverage for thinning hair on the crown and front area of head. They look very natural and blends well with your natural hair. For this reason, always opt for hair toppers that matches your own hair.
Conversely, wigs cover your whole head. Your hair is usually hidden under a wig cap and the wig's hair takes center stage. Albeit toppers have a base similar to wigs, toppers do not cover your entire head. Instead, they are smaller hair pieces akin to hair extensions that are clipped into an area of your head.
Benefits Of Wear A Topper
Toppers are made for clients who want to focus on a problem area. Consequently, they are much small that a wig. Even women with sensitive scalps enjoy wearing toppers because they're lightweight. Moreover, they look discreet because they're designed to mimic the scalp. Generally speaking, no one should ever be able to tell that you're wearing one. Another benefit of toppers is that they are easy to restyle and shampoo.
How Long Doe They Last?
They can last up to a year with proper care. But you can extend their lifespan by storing it in a box when you're not wearing it. Using sulfate-free shampoos and conditioners are also recommended. These types of products will prevent the hair from drying out.
The topper hair doesn't get nourishment from your scalp oils like your natural hair does. For this reason, using a serum or deep conditioner regularly will help keep the hair soft.
Choosing A Topper That's Right For You
First, you need to know how much hair loss and thinning you have. Next, use a measuring tape to measure your hair loss area from side to side and front to back. Make sure to add an inch to each measurement. After all that, this will be the base size you need.
While there are plenty of videos on YouTube for how to do this, you can simply just call us. Because you're taking measurements ahead of time, which base to choose will be easier.