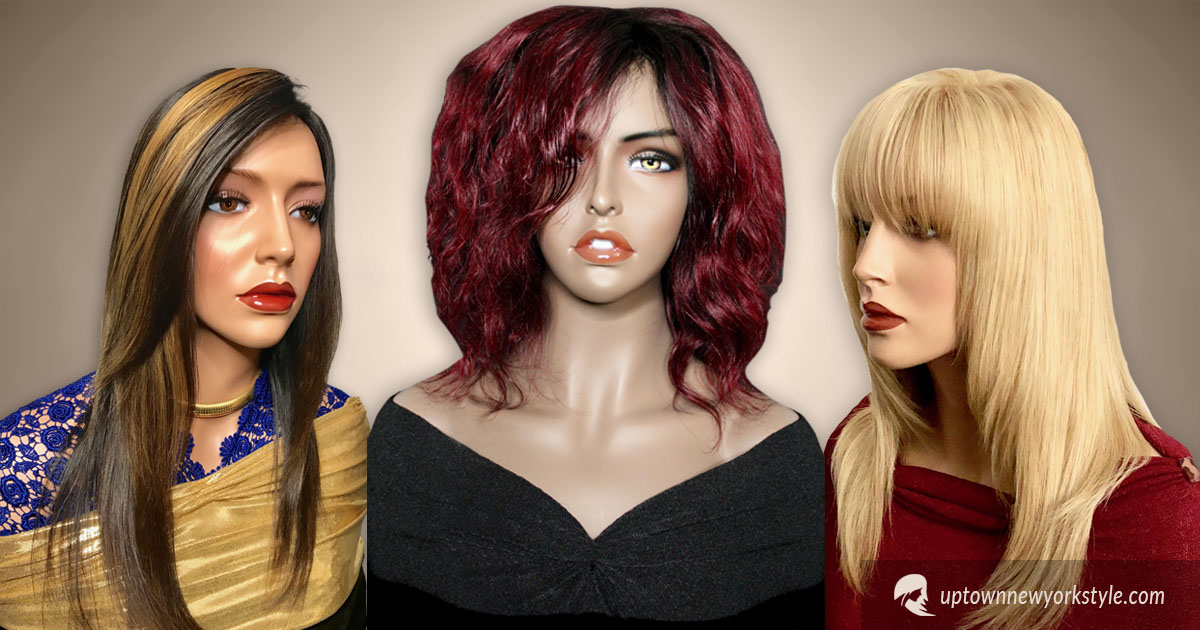 If you're coloring your hair for the first time, taking the color plunge is definitely petrifying. Got a little gray you want to cover? Want something to spice up your natural color? Whatever the reason, it can be a little frightening, especially the first time.
Not to worry though. We have hair coloring tips to help you if you're coloring your hair the first time.
Let's get started.
Before Coloring Your Hair The First Time A Skin Allergy Is Necessary
At Uptown New York Style hair in Solana Beach, CA, we offer hair coloring services to clients who are over the age of 16. If you not, make sure your parent or legal guardian accompanies you to your appointment. We recommend you come in two days before your appointment for a quick skin allergy test. You can request an appointment online or call (858) 794-6833.
Hair Coloring The First Time – Which Color Is Right For You?
People decide to color their hair for many different reasons. So, the color you choose largely depends on your reason for wanting to color it. When you come in for your complementary consultation, we can help you decide on the best color based on your reasons.
Golden Blonde Hair Color – Ombre or Balayage Hair
Balayage offers a very natural looking hair color. If you're interested, ask your Uptown New York Style color expert for that coloring service. Balayage has softer, less noticeable regrowth lines than traditional highlights.
The process us a hand painted technique that will make you re-think everything you thought you knew about hair color. And, it actually quite beautiful!
If you're wanting to go from dark to a much lighter hair color, it may take one or two additional appointments. This is to avoid stressing out your hair as it has to be pre-lighten before applying your desired lighter color.
Modish Bright or Soft Hair Colors
The new trend for black women, and men too, are boldly stated brighter hair colors. Of course, if you're coloring your hair the first time, you may want to practice the look wig a wig first to avoid color shock.
But, if you're all in and looking to turn heads – go for it! We can mix colors too to make an awesome palette using pastel or bright colors, lilacs and corals, as examples.
We provide conditioning treatments as well. Your Uptown New York Style color expert will know when to apply it during your color treatment.
How To Care For Your Newly Colored Hair
If you have afro textured hair, it will hold a lot of warm pigments. These pigments are unprotected when hair is lightened. So, to avoid orange or brassy tones, many clients use an ash toner during their visit with us to curb any warmer tones.
Your color expert will recommend professional hair care products you can use at home to prevent getting warm tones. And, most of these products we have right in our salon!
You may also enjoy reading: A Practical Guide To Wigs & Hairpieces