WHO WE ARE
Uptown New York Style hair salon pride ourselves offering a unique combination of outstanding premium organic products and talented hair stylists that allow our clients to receive great hair care and hair services.
In the heart of Solana Beach since 1994, the elegant Uptown New York Style hair salon has continuously set itself apart through cutting-edge cosmetology technologies, a wide-breadth of services and experienced professionals continuously educated on the latest trends in their specialties.
We are proud to feature professional hair care products by Louticia Grier. We believe you should "Be as beautiful as you truly are". Whether you want to enjoy the latest custom hair replacement systems made by Louticia Grier, or rock a new hairstyle by Cecelia Johnson, we've got you covered.
For people who are looking for a styling place that offers exceptional custom hair systems, great customer service, and professional hair services, Uptown New York Style is an perfect choice. 'Experience an uptown style'.
WE'LL HELP YOU FALL IN LOVE WITH YOUR HAIR AGAIN
At Uptown New York Style, the commitment is helping you achieve beautiful and healthy hair for life. Our team of highly trained hair specialists are committed to each individual and ensures they are provided with the latest styles and professional service in a relaxed and friendly environment. From the moment you enter the door, you will receive the ultimate in hair care, relaxation and customer service in an intimate setting designed with you in mind to "Be as beautiful as you truly are".
FULL WEAVE
A full weave on clean washed and dried hair is a process of braiding your natural hair for a foundation. Protect your natural hair with individual tracks of hair securely sewn into your freshly braided natural hair. After each track is placed, your new weave will be cut and styled to the look you desire.
HAIR CARE PRODUCTS
Uptown New York Style hair salon is a premier provider of black hair care products in Solana Beach. Our exclusive product line is created by Louticia Grier. Our beauty salon hair care products for men and women include hair loss treatments, scalp protection, shampoos, conditioners; for healthier hair and scalp.
DIVA'S HIDDEN HAIR
Through A Diva's Hidden Hair Manufacturing; a division of Uptown New York Style, you can create the hairstyles you've always wanted. A Diva's Hidden Hair Manufacturer designs and creates custom hair replacement systems that allow you to wear your hair away from your face revealing your hairline.
ABOUT THE OWNERS
Uptown New York Style owner and co-owner Louticia Grier and Cecelia Johnson have over 40 years combined hair care experience. For more than 30 years, Louticia has worked tirelessly to educate the public about proper hair care. Louticia Grier is amongst the first in her field to design non-surgical hair replacement systems. She has been labeled "the guru of hair replacement" by numerous celebrity clients. She has taken her daughter Cecelia Johnson under her wing, passing on many years of knowledge and skills.
Cecelia takes an intelligent, forward thinking approach to understanding clients' specific needs and desires; then, through her up-to-date expert techniques in hair weaves, cutting, highlighting and coloring, she delivers a look that complements your hair's natural texture and personal lifestyle.
For Louticia and Cecelia, Uptown New York Style is so much more than a hair salon, it is their vision and their passion. It is an opportunity to work closely together as a family and a chance to help their clients be as beautiful as they truly are.
REVIEWS FROM OUR HAPPY CLIENTS
Recently got talked into trying a new salon and a new style....well thanks to Cece at Uptown now my hair looks amazing! I called her and said "help me" someone else had made a mess of my hair . Cece said come in and let me help. And hour later I had a cute stylish bob that I had wanted. I cant say enough how much I love Uptown. Beyond nice, amazing service and my hair looks amazing!! You know you got an amazing cut when you just cant stop playing with your new hair and just love it!!
---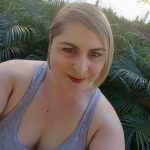 Uptown New York Style hair salon services
2017-12-08T23:44:56+00:00
http://www.uptownnewyorkstyle.com/testimonials/when-you-know-you-got-an-amazing-cut/
Cece hooks it up. She does a wonderful job at fulfilling exactly the hairstyle you want. I've only been to her twice, but I'm going to continue to go to her cause her work is not only phenomenal, but it lasts such a long time. You seriously have to watch how long you keep your sew-in on, cause it'll still look fresh 2 months after you've gotten it done ! I definitely recommend Cece Johnson all the way.
---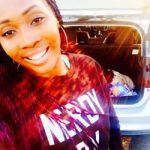 Uptown New York Style hair salon services
2017-12-08T23:49:45+00:00
http://www.uptownnewyorkstyle.com/testimonials/cece-hooks-it-up/
If you are looking for a fresh new look then you have found your salon. Cece Johnson is brilliant, creative and has gifted hands. I've been faithfully coming to Cece for over two years, and every time she exceeds my expectations. Having mixed-frizzy-curly hair, I've struggled to find someone that knows exactly what to do. But Cece always knows what to do. She has turned my natural hair frizz-free with an agave treatment, taught me how to work with my curly hair and most recently changed my entire look with a natural looking weave. And my hair is healthier than its every been. I highly recommend you visit Cece Johnson.
---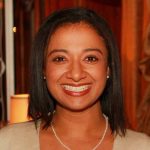 Uptown New York Style hair salon services
2017-12-09T00:04:29+00:00
http://www.uptownnewyorkstyle.com/testimonials/if-youre-looking-for-a-fresh-look/